Bathroom remodeling can be a big task for most homeowners, and even when working with a contractor it can still be a daunting one. But knowing the bathroom remodeling process steps ahead of time can help put you at ease while you wait to enjoy the fruits of your labor in a new bathroom. Here's what a successful bathroom remodeling process looks like:
Step 1- The Planning phase of the Bathroom Remodeling Process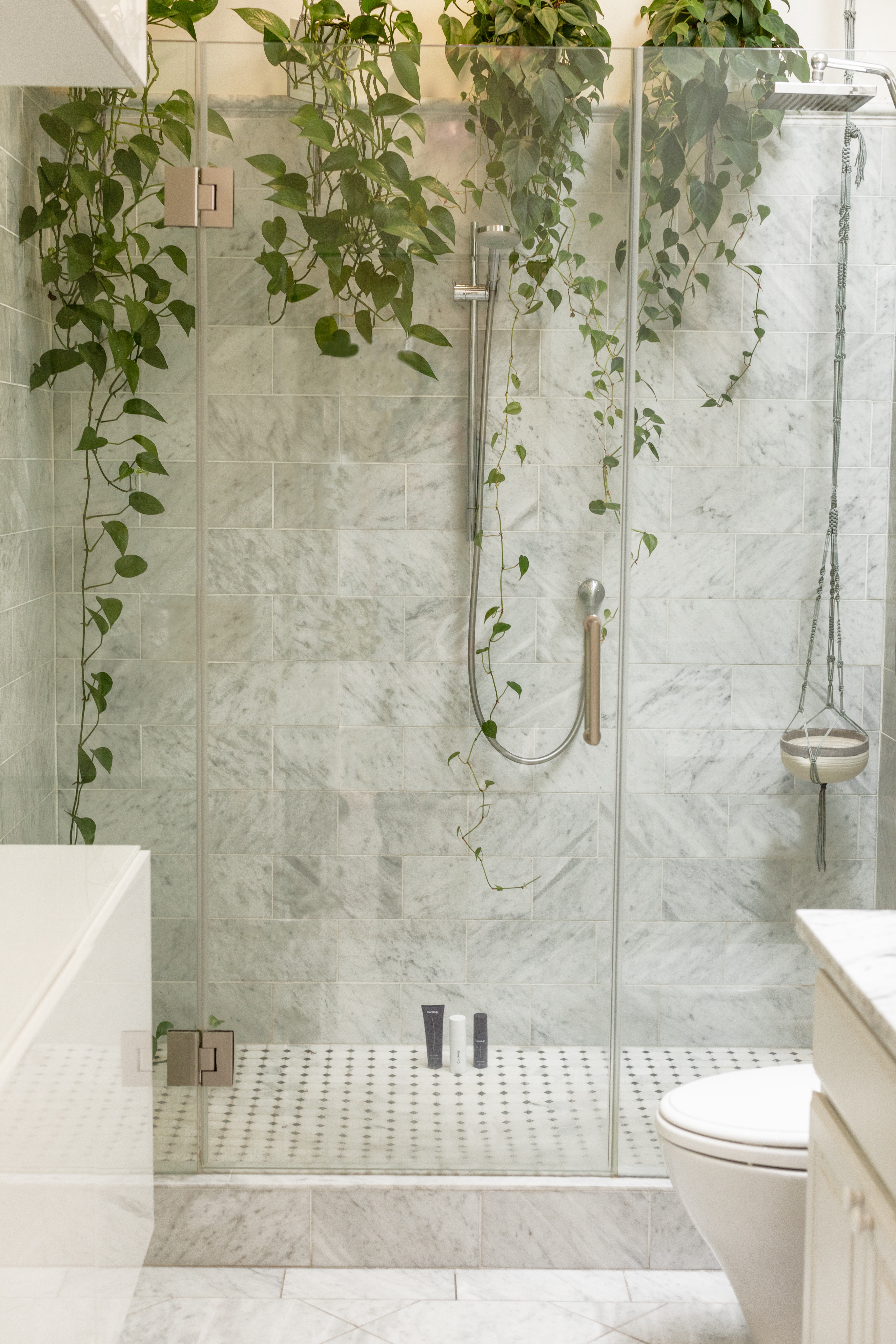 This is the most important step in the bathroom remodeling process. You'll need to make sure that you have a plan that includes a budget and a timeline. Outline how much money you have available for your bathroom remodel, as well as how long you want the complete the project. This will help you stay on track and make sure that everything stays within your desired budget.
Things to consider in the bathroom remodeling phase
Planning a bathroom remodel is a huge undertaking that requires careful consideration. Begin by assessing how much space is available for your bathroom remodeling project, and determine what parts of the existing layout will stay the same and which ones will change.
Consider your set budget and whether it's realistic to achieve the desired outcome within that allotment. Also determine if saving money, luxury finishing touches, or functionality are top priorities for you and focus on them throughout every step of the way.
Choose the bathroom layout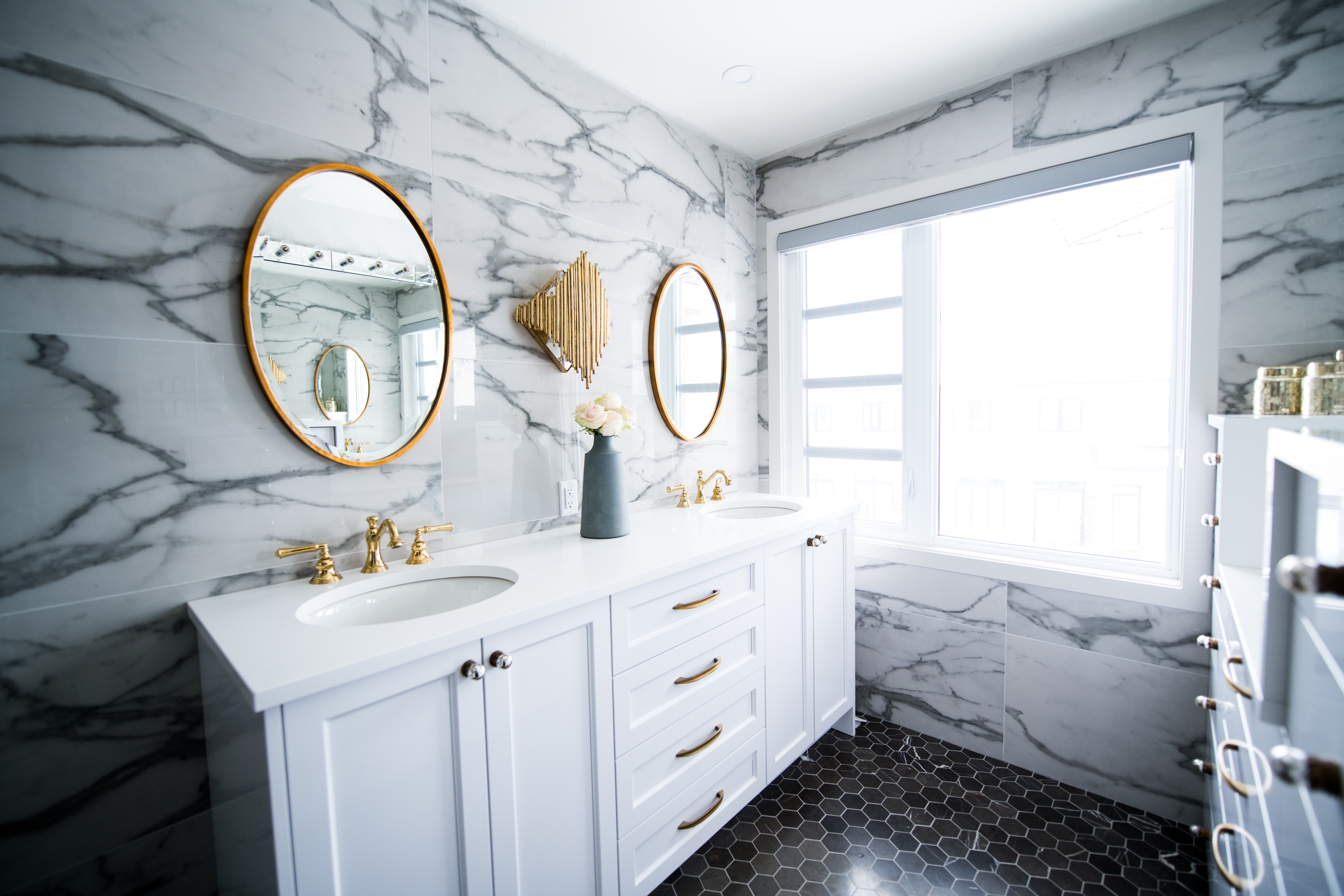 Before deciding to remove walls or alter the layout dramatically, you must consider the electrical wiring and requirements such as bathroom lighting and ventilation fans, as well as plumbing fixtures like sinks, tubs, and showers. These are important to know in the bathroom remodeling process before the layout selection begins.
Considerations for choosing the bathroom layout
After you've done the necessary prep work, it's time to choose the perfect layout for your bathroom renovation and several things need to be taken into consideration. To make this easier for you, we recommend you hire someone who specializes in bathroom design. At Alabama Construction Pros, and other design-build firms, there's sometimes a certified kitchen and bath designer on staff who you can hire for a fee.
Figure out how much usable square footage you have available
If you're going to DIY it, first, assess your space and figure out how much room you have available for the main bathroom components such as the sink, toilet, tub, shower stall, bathroom vanity, and other storage elements. Are you going to just have a tub and shower combo or a walk-in shower? Also, think about who will be using the bathroom and how often. If multiple people will be using it regularly, then making sure there is enough space in the bathroom so that each person has enough personal space is important.
In addition to this, consider ventilation and heating requirements. For instance, if you're installing an electrical appliance such as a towel warmer in the bathroom then having access to an electric outlet is essential. Finally, look into water-efficient plumbing systems which could potentially help reduce your monthly water bills.
With a bit of pre-planning, you can create a bathroom layout that's both aesthetically pleasing and practical for your desired use.
Step 2 – Demolish Your Old Bathroom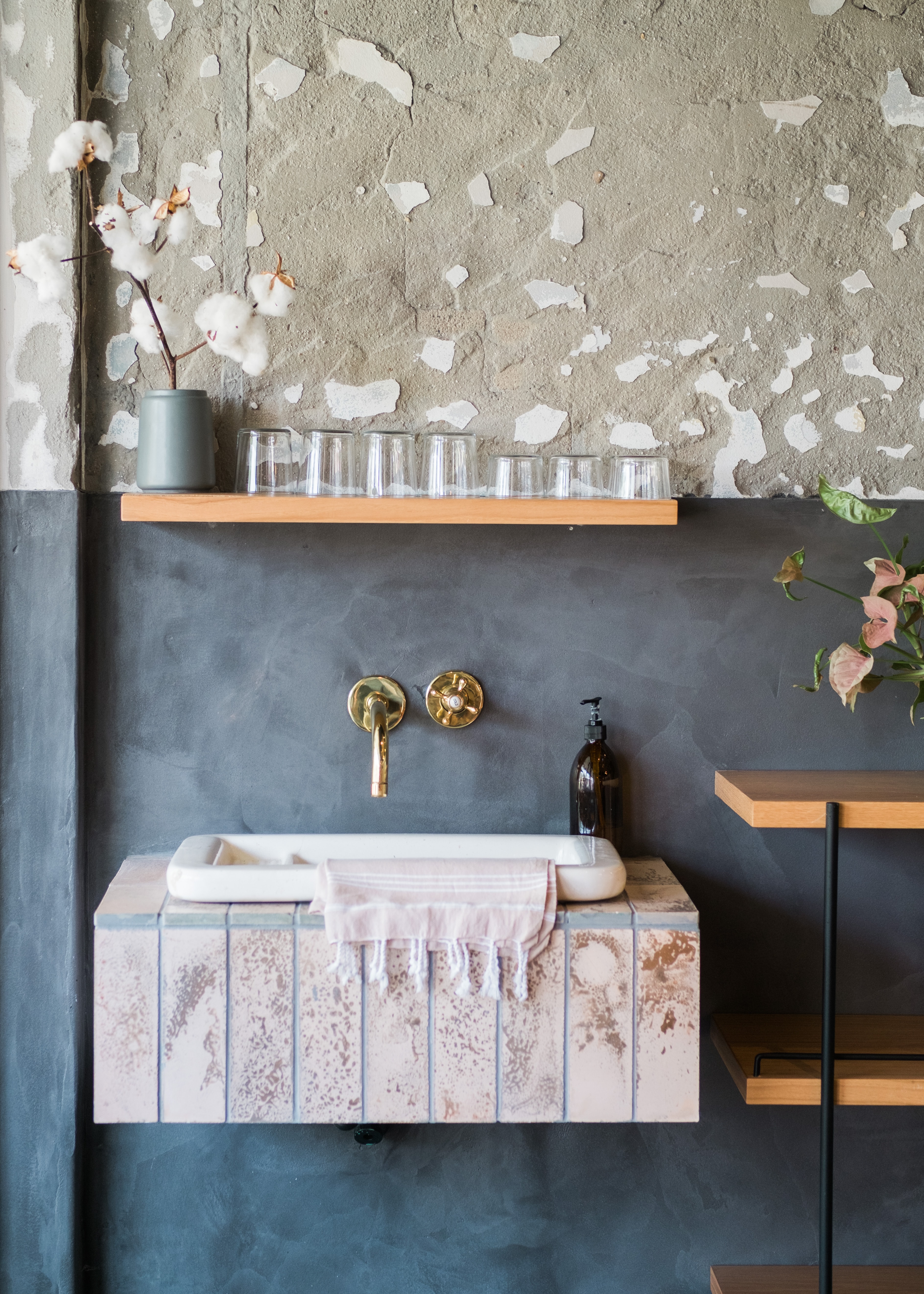 Photo by Arno Smit on Unsplash
Once you have a plan, layout, and possible fixture selections in place, it's time to start demolishing your old bathroom. This bathroom remodeling process step requires careful attention so that no damage is done to the existing structure. If you're comfortable, you can do this step yourself by removing existing fixtures, cabinets, tilework and the toilet.
If you're hiring a contractor for the job, ensure that they have the proper safety equipment and tools for the task. Also ask how they will control all of the dust that results from demolition debris, especially if you suffer from allergies. As part of this step, it's also important to inspect the existing pipes, wires, and plumbing fixtures for any potential issues that may need to be addressed before you can begin the installation of fixtures.
Step 3- Frame and Install Shower Pan
The next step in the bathroom remodeling process is to frame and install your new shower pan add any new other walls, and patch drywall damaged from the demolition. After installing new drywall, you will need to add cement board and waterproofing material around the bathtub or shower area. Installing a shower pan involves having a plumber run pipe into the area as well as building a framework around the entire shower. Once this is done, you can then begin installing the tilework or other surface material that will complete your desired look.
Step 4-Tiling Your Bathroom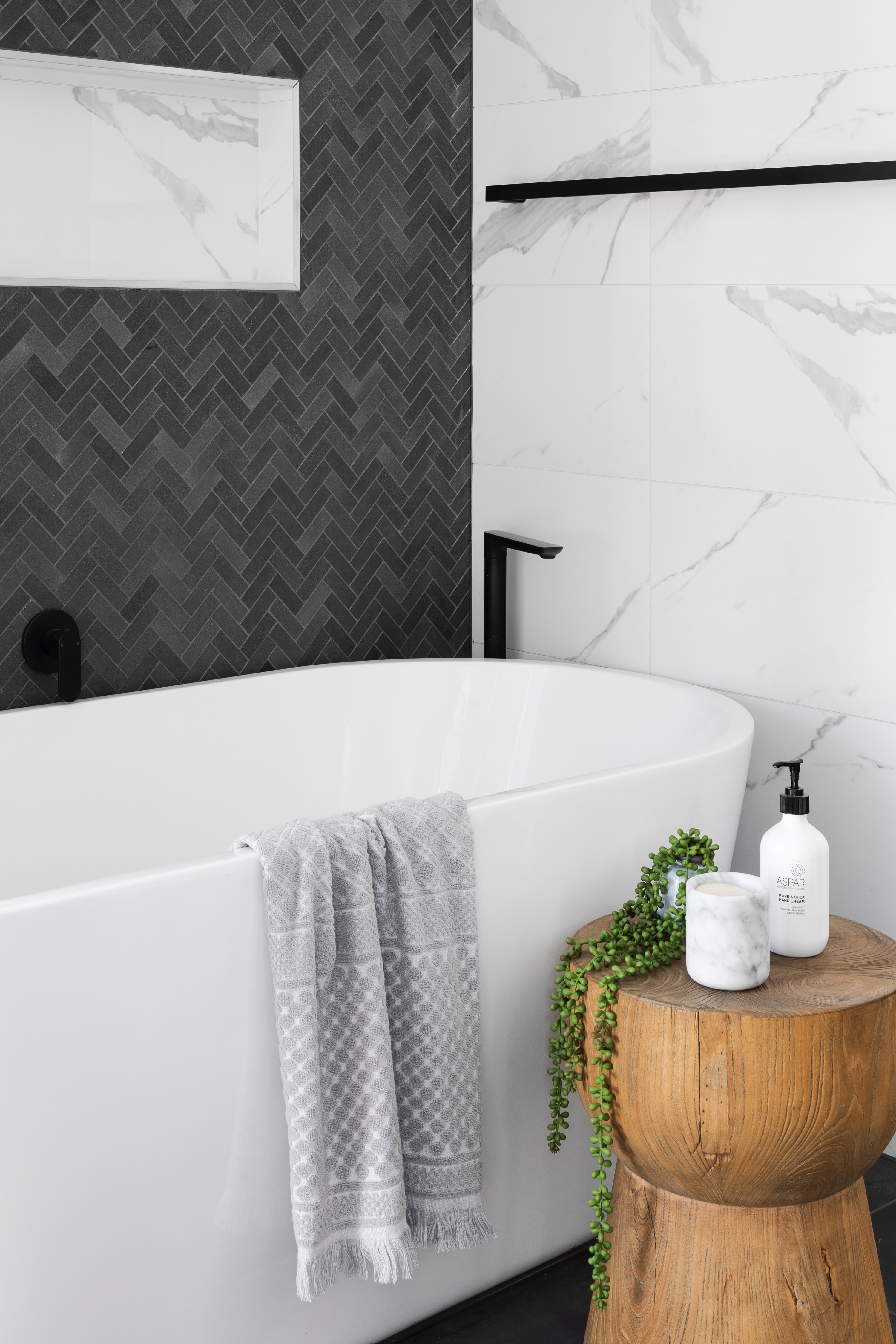 Tile is an essential part of any bathroom remodeling project or bathroom makeover. From the shower walls to the floor tiles, tiling is often what sets a bathroom apart from other rooms in a home. Great options can be found in tile showrooms or most home improvement stores like Lowe's and Home Depot.
Both of these stores have sq ft. calculator tools that can help you determine how many tiles you need whether you have a small bathroom or a big one. The best idea for choosing tile is to get samples and see how it looks in the lighting in your home. Do not just select the tile in the store because it could look different in the space.
Best practices for selecting floor and wall tile
When it comes to finding the right wall tile or floor tiles for your project, there are several things to consider such as size, style, color, and cost. Consider how much you'll be using the bathroom and determine which tiles will be most suitable for that purpose.
Also, consider choosing neutral patterns and colors if you're undergoing the bathroom remodeling process for the resale value. Bathroom remodels can have a great return on investment, even when selecting inexpensive tile if the colors and design are right, neutral tile can also make a small bathroom appear to have more space.
Another tile design element to consider is the grout color. Grout color can make an impact on the overall tile design. For bathrooms with high moisture levels, you may want to consider installing ceramic or stone tiles instead of wood or vinyl. Once you've selected your tiles, a professional can help with the installation process.
Step 5- Plumbing and Electrical Rough-In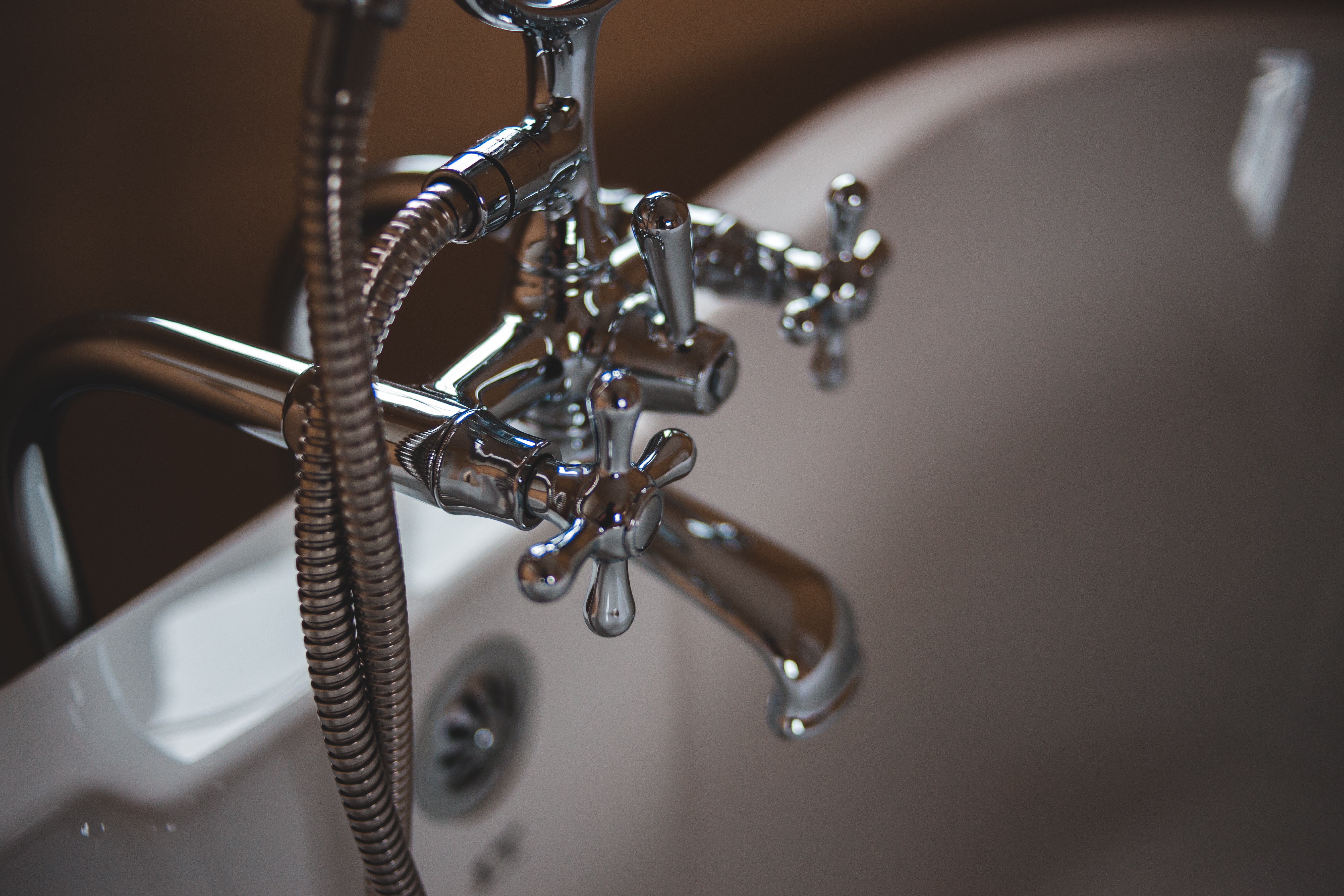 Photo by Nathan Van Egmond on Unsplash
The next step in the bathroom remodeling process is plumbing and electrical rough-in to prepare for the walls and fixtures that come later in the bathroom remodeling process. Plumbing rough-in involves installing pipes for drainage, water supply, and possible additional plumbing needs. Electrical rough-in consists of running conduits from the main breaker box to an approved location where light switch boxes and outlets will be mounted.
A well-designed electrical system is essential for safety and will protect your long-term investment in the bathroom remodel while also enabling on-trend features that make a bathroom stand out, such as voice-activated lighting control systems or under cabinet LED accent lights. Warming drawers in the bathroom is another trend that would require some electrical rough-in.
Step 6- Install sink, faucet, shower head and toilet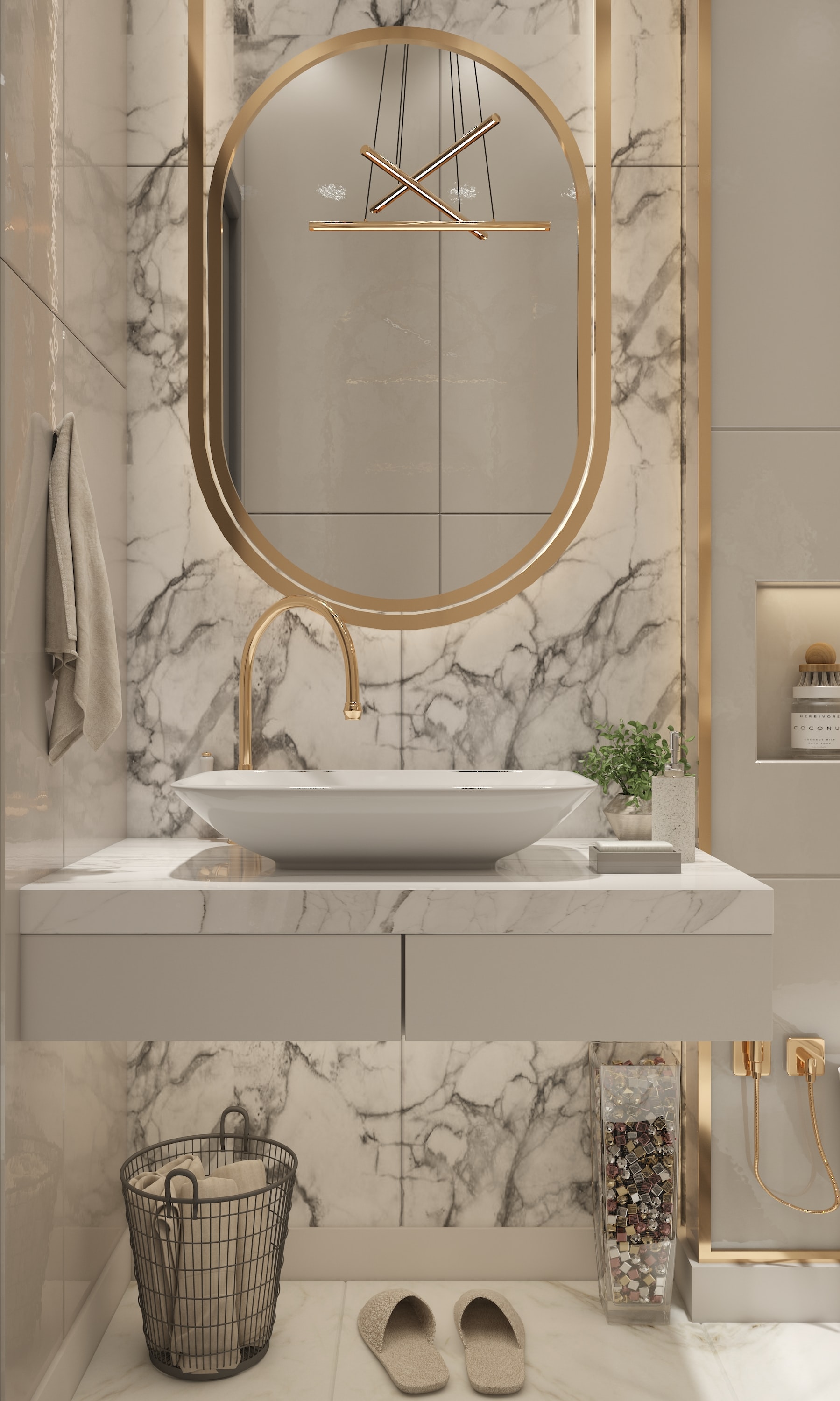 Photo by Amira Aboalnaga on Unsplash
At this phase of the bathroom remodeling process, you start seeing the bathroom remodel take its true form. This is when some of the bathroom fixtures selections you chose during the planning phase or with your designer will be put in.
Installing fixtures such as a new sink can bring new life to an outdated bathroom. To properly install new fixtures, you must follow instructions carefully and ensure proper measurement so they can be installed correctly. During installation, make sure to utilize best practice techniques such as using new water supply lines and new shut-off valves for the new pieces. The contractor you choose will oversee this for you, but if you are doing this on your own, don't skip this step as it can cause leaks in the future.
Lastly, when tightening the mounting nuts under the rim of the faucet or sink don't overdo it — if it's too tight, then you might crack it! Installing new fixtures in the bathroom remodeling process may seem intimidating but taking your time will almost guarantee success.
Step 7- Fit lighting fixtures and exhaust fans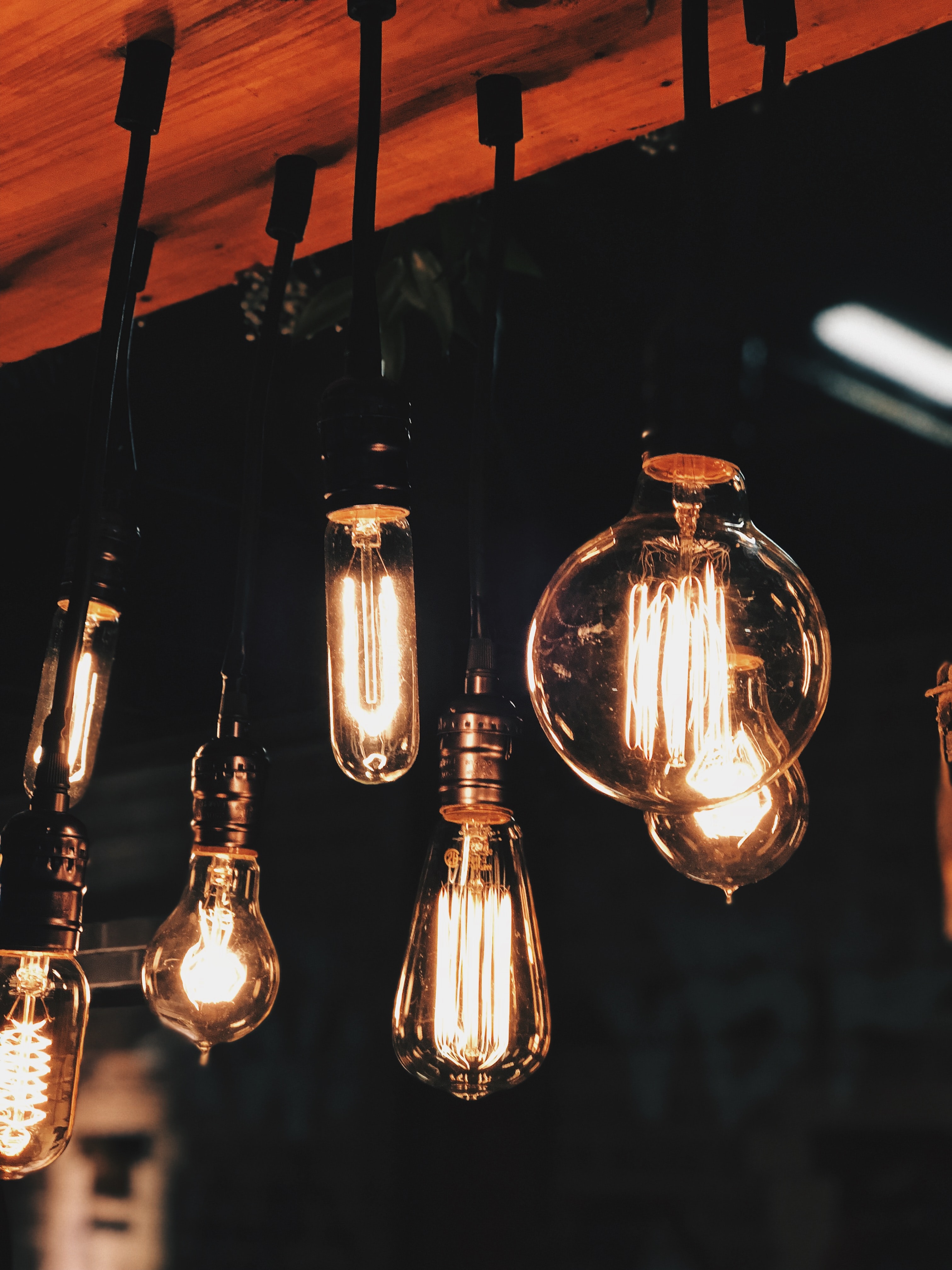 Photo by Patrick Tomasso on Unsplash
When it comes to the bathroom remodeling process, fitting lighting fixtures, and exhaust fans is an essential step. Before installation began, the best options for both ventilation and lighting should have already been decided upon. A combination of task lighting with ambient lighting is the perfect solution for a functional and aesthetically pleasing bathroom. Instead of overhead lighting for your vanity, it's better to have lighting to the side of the mirror to reduce shadows.
Exhaust fans should be well-selected for their capacity to ventilate areas around the bathtub or shower as well as any steam from other sources such as sinks or toilets. An important aspect to consider when selecting an exhaust fan is its noise level rating since you don't want your exhaust fan to overpower any other sound in the room when running.
After finalizing your selection, use a voltage tester to make sure that all wiring has been properly installed and connected. Finally, add in standard light bulbs or LED lights depending on the size of the fixture and personal preference. This process should be done by a professional electrician who can ensure that everything is up to code, leading you one step closer to achieving your desired bathroom design!
Step 8- Paint Window Trim and Walls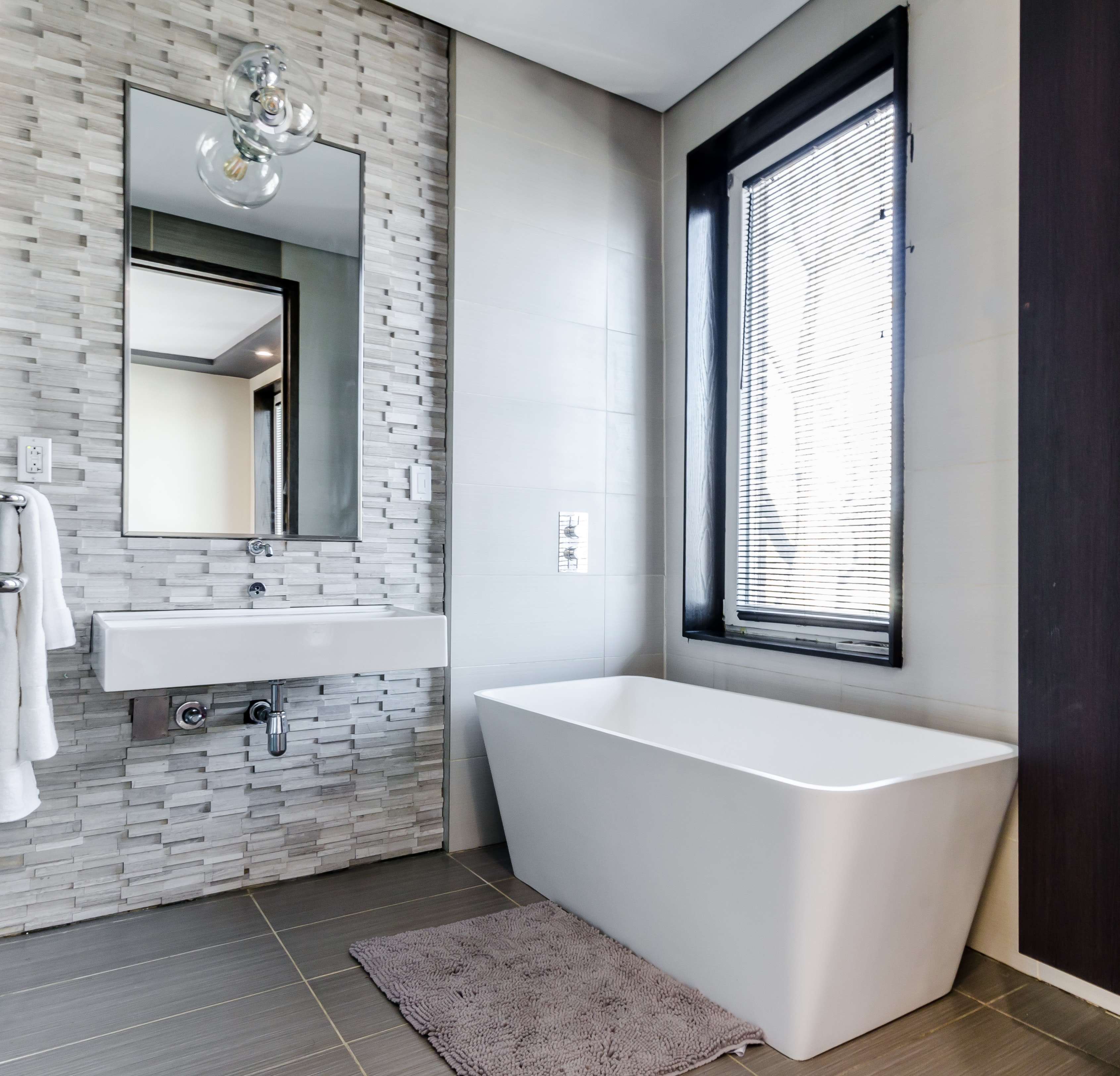 Photo by Chastity Cortijo on Unsplash
Painting window trim and walls is the next important step in the bathroom remodeling process. When painting window trim and walls, it's important to select high-quality paints that are appropriate for bathroom use. The paint should be water-resistant, mildew-resistant, and easy to clean like paint with a semi-gloss finish. Using a primer will also provide better coverage and ensure the paint adheres to the surface properly.
Step 9 – Put up the Shower Doors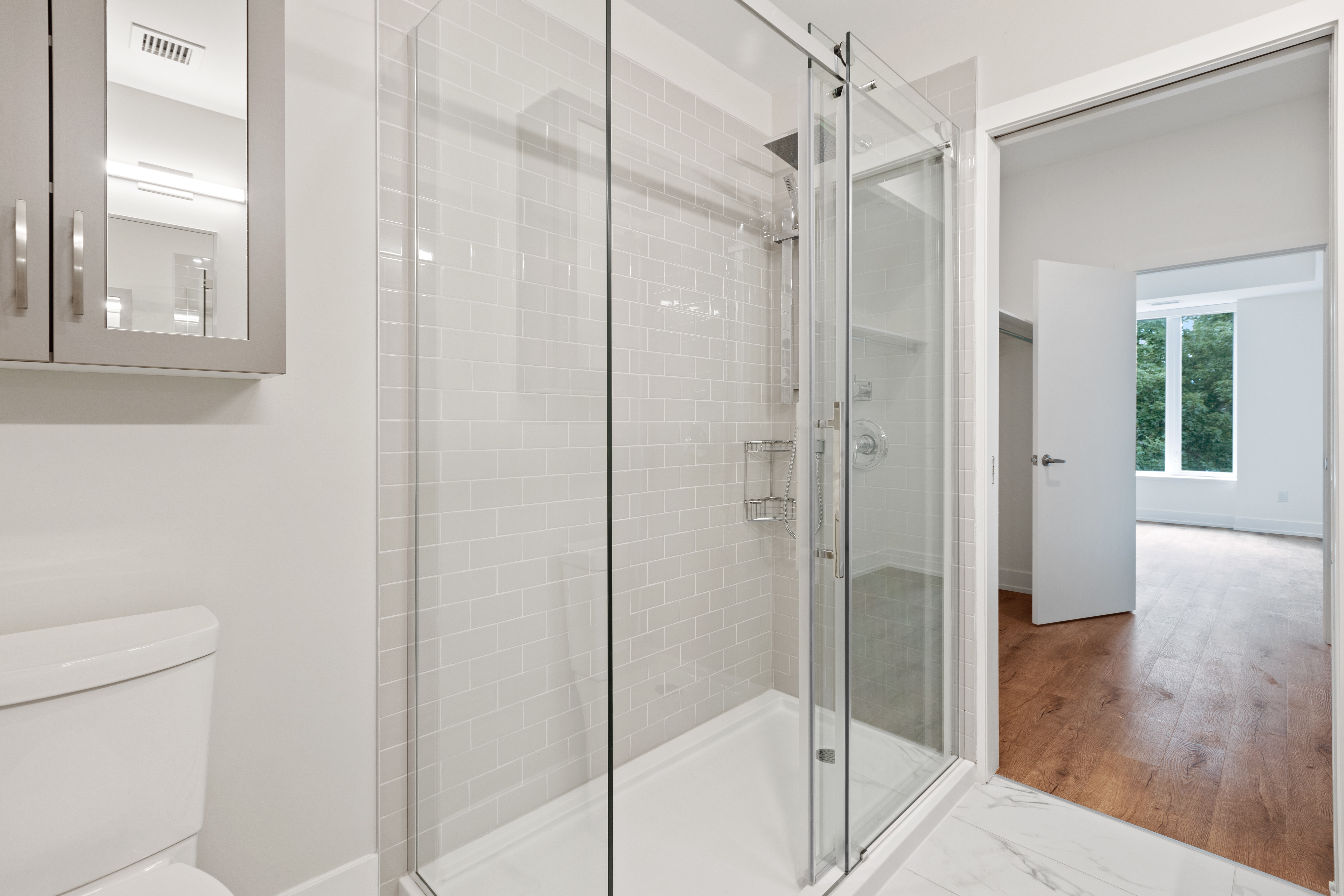 Photo by Point3D Commercial Imaging Ltd. on Unsplash
Installing the shower door is an integral part of the bathroom remodeling process and requires a great deal of precision and accuracy. The first step in this process involves measuring the opening for the door, making sure to take into account any obstructions or structural elements that may interfere with its proper installation.
Next, all necessary hardware needs to be collected and prepared for installation. This includes items such as brackets, screws, and sealants that will help secure it in place. Once these pieces have been gathered, it's necessary to lay out the frame of the door to ensure proper placement. Finally, once everything is in place and secured properly, it's time to actually hang up the shower door itself - making sure all adjustment mechanisms are carefully tested before fully closing off the space.
With careful attention paid throughout this process and a thorough inspection at each stage of installation, you can be sure that your newly installed door will provide years of reliable use and enjoyment!
Step 10- Install bathroom vanity cabinet
Installing a vanity is an important step in any bathroom remodeling process. It serves as a focal point for the room, and choosing one that fits with the overall design aesthetic of your new space is essential. When it comes to installation, there are several factors to consider.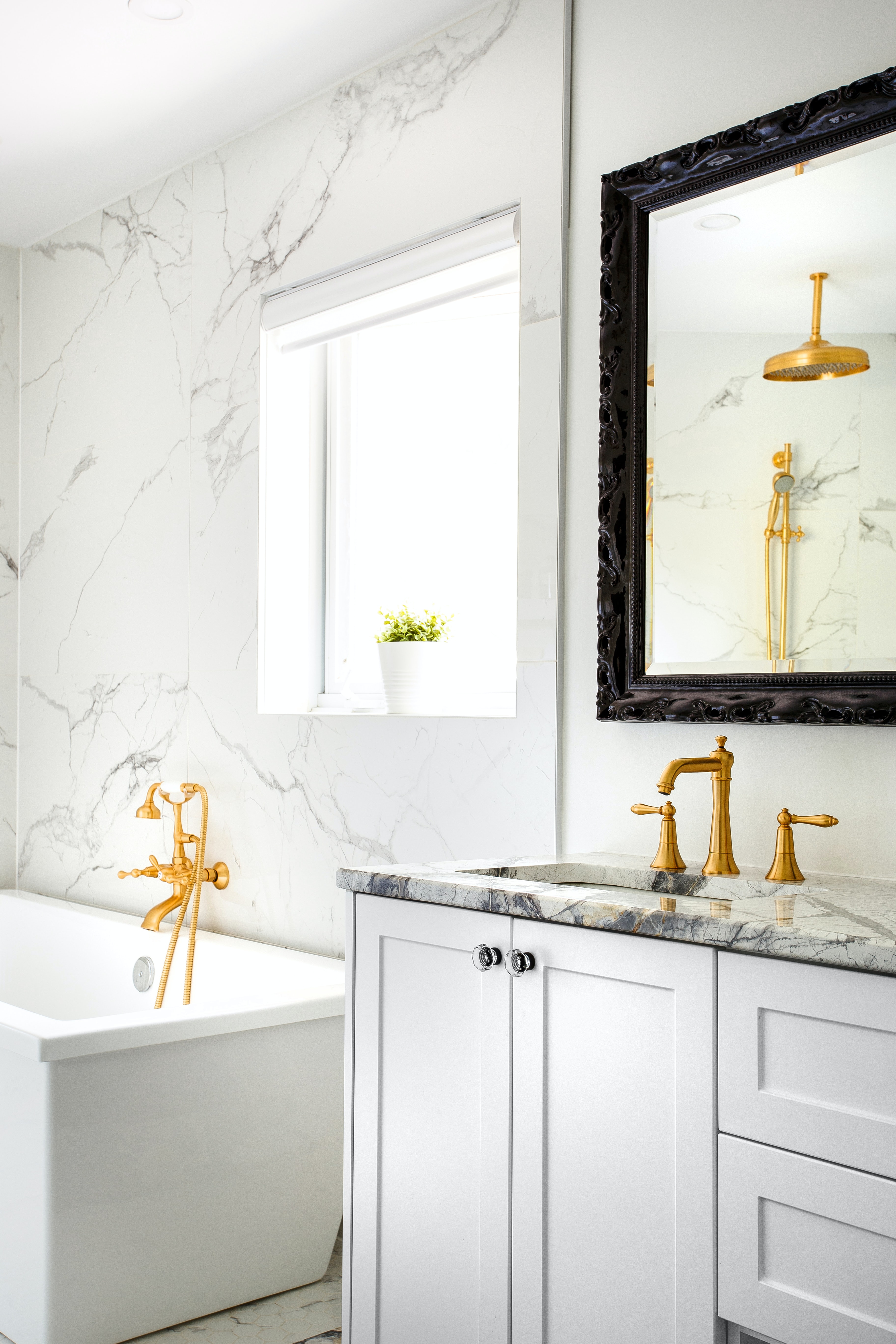 Photo by Nathan Van Egmond on Unsplash
You'll need to decide on the size and style of your vanity, and make sure that it meets the requirements for placement. Additionally, you'll have to ensure that all wiring and plumbing connections are properly installed so you have access to all the necessary services.
Make sure you also take into account any countertop material you plan to use and what kind of hardware is required for installation. To ensure that your bathroom remodel looks its best, be sure to double-check all measurements before making any purchases or installations. With a little bit of planning and preparation, installing a vanity can serve as an attractive centerpiece in your new bathroom!
Step 11- Adding bathroom accessories
Once the basic remodeling of a bathroom is complete, adding accessories to the space can add the perfect finishing touches. From faucets and mirrors to towel bars and shelving, the possibilities are nearly endless. Whether you're aiming for a modern look, a rustic aesthetic, or something in between, there are plenty of options available to elevate your bathroom design.
When shopping for accessories, it's important to consider functionality as well as style: do you need extra storage space? Will you opt for integrated lighting, or would it be more practical to install wall sconces? Taking into account factors like budget and color palette will help narrow down your choices and bring all the elements together effortlessly.
With careful planning and attention to detail, adding bathroom accessories is sure to turn your bathroom renovation dreams into reality.
How long does the bathroom remodeling process take?
There's not an exact number but it can take anywhere from 4-8 weeks. For a detailed answer, check out our blog post on how long a bathroom remodel will take. If you are interested in Alabama Construction pros handling to bathroom remodeling process for you, Get in contact with us to schedule a free initial consultation. Find out more information on bathroom remodels by checking out our other blogs on how to find bathroom remodeling contractors near you, and bathroom design trends for 2023.