Best Kitchen Remodelers Near You in Montgomery, AL
Planning to remodel your kitchen but don't know where to begin? Finding quality kitchen remodelers near you may seem like a difficult task, but there are several strategies you can use to make the process easier. From online reviews to word-of-mouth recommendations, there are many options for finding the right kitchen remodeling companies for your project besides just googling "kitchen remodel near me"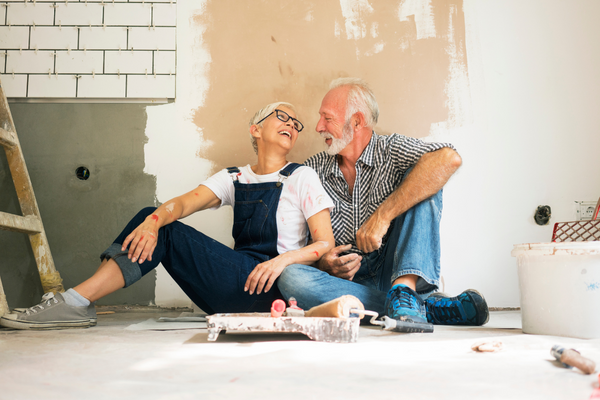 To get you started, here are the top 3 kitchen remodeling companies that we recommend who service Montgomery County, Elmore County, and Autauga County:
Lisenby Construction - Lisenby Construction has been in business in the River Region for over 30 years. Since 1991, Lisenby Construction has provided excellent service in kitchen remodeling, taking into account the personal style of their clients. Lisenby's reviews are great, and they have great client photos to display their design skills and craftsmanship.

Toles Remodeling and Addition- Like Lisenby, Toles Remodeling and Additions have also been in the kitchen remodeling business for over 30 years. They are members of the Greater Montgomery Home Builders Association and Remodeler's Council. This shows that they are professional and stay up-to-date with the kitchen remodeling industry. Customers also seem pretty satisfied when it comes to their reviews.

Kimbro Renovations -Kimbro Renovations is a newer company compared to Lisenby Construction and Toles Remodeling and Addition having started in 2007. Kimbro has received the Greater Montgomery Home Builder's Association Award for Remodeler of the year in 2011, 2015, 2018, 2019, and 2020.
Of course, if you're interested in working with Alabama Construction Pros on your kitchen renovation, feel free to check out our page to learn more about us too.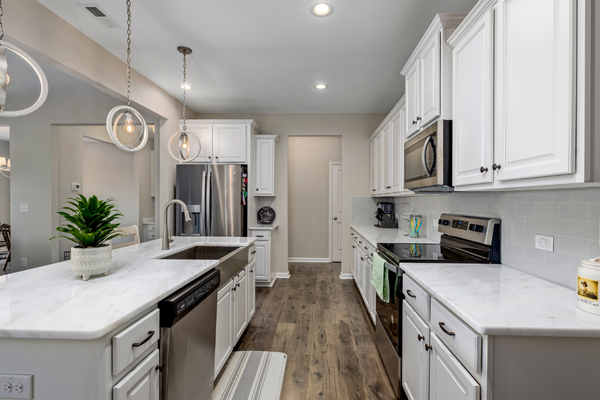 Here are the ways to select the best kitchen remodeling companies near you:
If you want to do your own research to create a list of your own kitchen remodeling companies, here's a guaranteed way to find the best kitchen remodeler for your new kitchen.
Online reviews via Google reviews, Houzz, Facebook, and Angi's.

Asking for recommendations on online communities on Facebook

Word of Mouth Recommendations from family and friends

Referrals from industry professionals like realtors, home improvement store employees, and interior designers.

Viewing the online portfolio or past work of the kitchen remodeler online

Checking with the State Licensing Board and the BBB.
Start with Online Reviews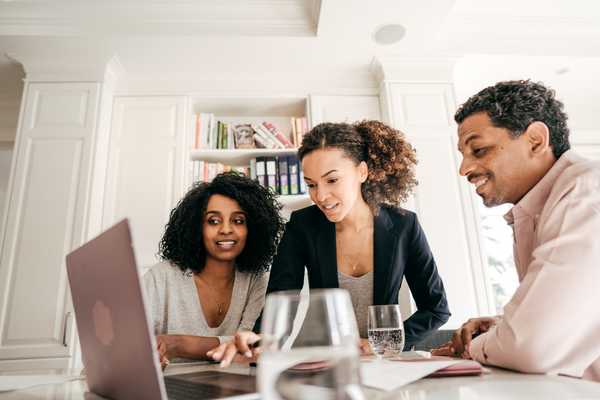 One of the best places to start your search for kitchen remodeling contractors is online reviews. With just a few clicks, you can read through hundreds of reviews from previous homeowners who have worked with local companies or individuals in your area for their own kitchen renovations. This will give you an idea of what people think about their experience and help you make an informed decision about who to hire for your own kitchen remodeling project.
Websites that have great kitchen remodeling contractors' reviews
There are a variety of great places to search for kitchen contractor reviews. Of course, Google is a great starting point for reviews, and so is Yelp. Home improvement websites like Houzz and Angi's (formerly Angi's List) are also great sources with contractor profiles containing reviews along with pictures of past work. Angi's also uses a verification process to ensure that their contractors are legitimate. Google also has a program called Google Guaranteed that also has a verification process to prevent general contractor scams.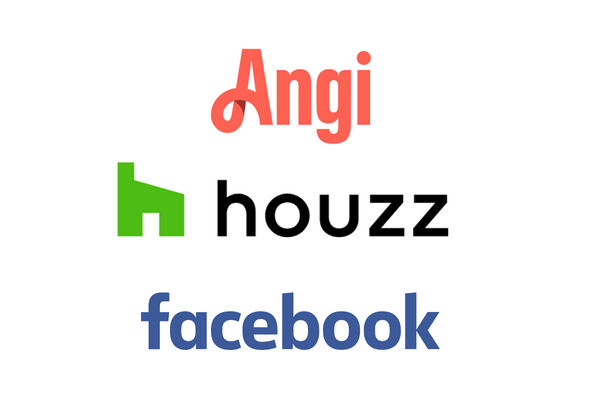 Check out local online community groups
Another review avenue that you can use to find kitchen remodeling service providers is by checking out local groups on Facebook or LinkedIn and asking members who they recommend.
Just a word of advice, however, sometimes you may come across negative reviews on certain kitchen remodeling companies, don't let this deter you from giving the company a chance on the bidding process. Companies are not able to please everyone. However, if most of their reviews are negative consider it a huge red flag. If you still want to give them a chance, be sure to discuss the negative reviews you saw with the kitchen contractors that you are interviewing.
Once you've looked at enough reviews on kitchen remodeling companies, you can begin to make an educated decision about which kitchen remodeling companies fit your needs best.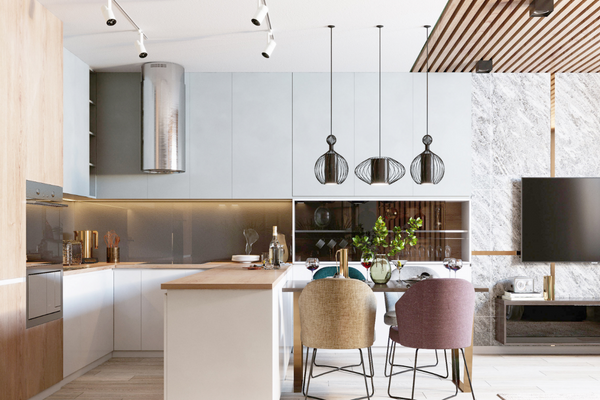 Word-of-Mouth Recommendations
Don't be afraid to ask around! Chances are that someone close to you has recently had a kitchen remodel or at least knows someone who has had a kitchen remodel. It makes sense for them to be more than happy to share their experiences with various kitchen contractors they worked with in the past if they had a good experience. If they had a bad kitchen remodeling experience with a contractor it's good to know that too.
Word-of-mouth recommendations from friends and family members can be invaluable when it comes time to decide which company or individual will do the best job on your kitchen remodel.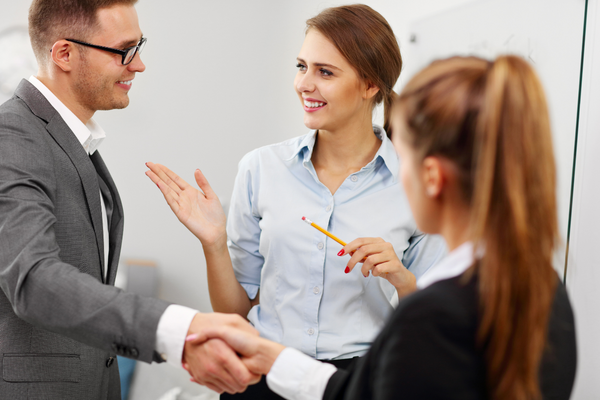 Ask For Referrals from Professionals
Another great option for finding quality kitchen remodelers is to ask your local home improvement stores, real estate agents, and interior designers for referrals. These professionals often have a lot of experience with different kitchen contractors in the area. They can provide you with valuable insight into which ones are reliable and will do the best work for your kitchen remodeling project.
View their Kitchen Remodel Portfolio Beforehand and Find Their Process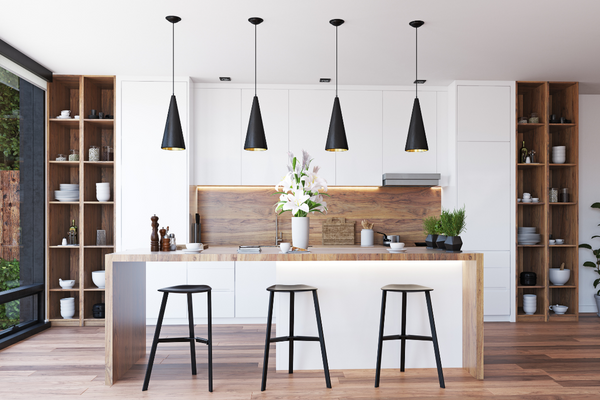 Before committing to any kitchen contractors, you should do your due diligence. Take the time to research each contractor's portfolio of work on social media and their website. Prepare questions about their process so that you can get an understanding of how they approach a kitchen to remodel. This will give you a better idea of whether or not the contractor is a good fit for your kitchen renovation when you meet them in person.
Make Sure You're Comfortable with Your Kitchen Contractor
When it comes to finding great kitchen remodelers near you, the most important thing is that you feel comfortable with them. Kitchen remodeling takes time, and this person will be in your home frequently. Take time to meet with each potential contractor and have conversations about their process and your expectations for the kitchen remodel. This will help you to make sure that your contractor is someone you can trust and work with effectively throughout the remodel.
Check Credentials and Licensing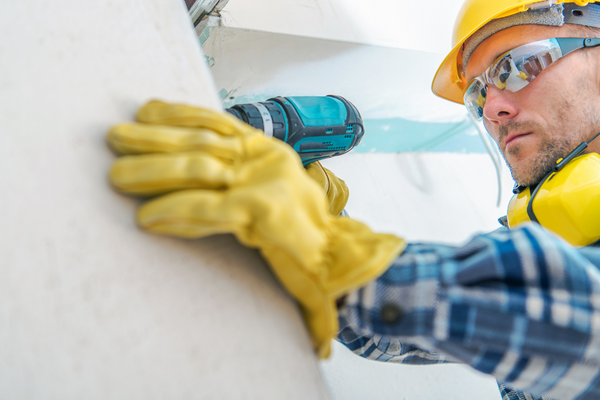 It's also important to make sure that you are dealing with a legitimate kitchen remodeling contractor. Make sure to check the credentials of any company or individual that you plan on working with by verifying their licensing numbers and proof of insurance.
To check licensing information in Montgomery, AL or the surrounding areas you can check out the state licensing board.
The BBB is another place to go to see if the general contractor or kitchen remodeler is accredited or has any complaints.
Now that you've moved on from preliminary research, it's time to meet kitchen remodeling service providers in person.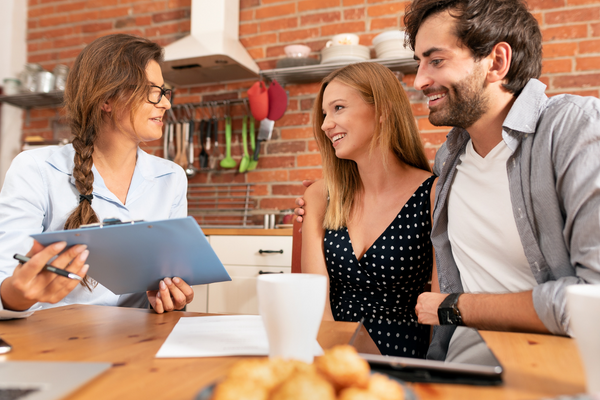 Before you do so, it's important to go through the above steps to make sure that you are selecting reliable kitchen contractors. Doing this will ensure that your kitchen remodel is done correctly and efficiently, with no surprises along the way! You're close to starting your kitchen remodel!
When scheduling your in-person meetings, It's best to get bids from at least three contractors for kitchen remodeling services. Make sure that each kitchen contractor knows the details and scope of the kitchen project before submitting a bid so you can compare them accurately. Then, you can select the kitchen contractor who best suits your kitchen renovation needs and budget.
Questions to ask kitchen contractors in person before hiring them:
-What is your experience with kitchen remodeling?
-Do you have any references from past kitchen renovations that I can contact?
-How will you ensure the quality of the work on my kitchen remodel?
-How long do you anticipate this project taking, and how will it be completed within our budget
-Are the subs doing the electrical or plumbing work licensed?
-Do you have a designer on staff or are familiar with the National Kitchen and Bath Association's (NKBA) Kitchen guidelines?
-What is your payment schedule?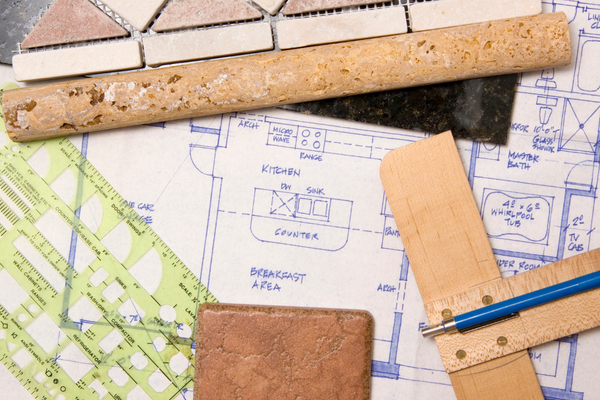 Identifying the wrong kitchen remodel contractors for the job after in-person meetings
There are some red flags that you should be able to identify after meeting kitchen remodel contractors in person.
Their bid comes in super cheap compared to the other kitchen remodeling contractors. This could mean that they are not experienced with the business management side of contracting which could mean that they run out of money to do the actual job.

They won't most of the money up-front for the kitchen remodeling project. Unfortunately, there are a lot of scam artists posing as kitchen remodel professionals. There are many horror stories that you can find online from customers falling for this trick, only to have the "general contractor" disappear.

The don't have a license or insurance to do a kitchen remodel. This means that they most likely will not be familiar with local codes that help ensure the safety of you and your family.

They stop communicating with you and don't keep their word on timelines. If they say that they are going to have a bid in on time and don't without calling you, they may not be the best with time management. If they don't return your calls, texts, or voicemails, you may have a hard time communicating with them when the remodel actually starts.
Finding the best kitchen remodelers near you doesn't have to be a difficult process. With a little bit of research and asking around, you can find reliable remodeling contractors who will do a great job on your kitchen renovation. Be sure to factor in pricing, experience, and customer reviews so that you get the right firm for your needs. For help with finding a bathroom contractor near you and getting info about how much a kitchen remodel costs, check out our blog. If you're ready to start you remodeling project and want to consider Alabama Construction Pros, get in touch with us.
We hope you found this information helpful!