How Long Does it Take to Design a Kitchen?
Kitchens are the heart of a home. They're where family meals and conversation occur, where homework is done, and where friends come together for coffee or to catch up. With so much time and daily life spent in this area of the home, it's important to have a kitchen space that you love and feel comfortable in. But how long does it take to design a kitchen? Let's explore the kitchen design process from start to finish.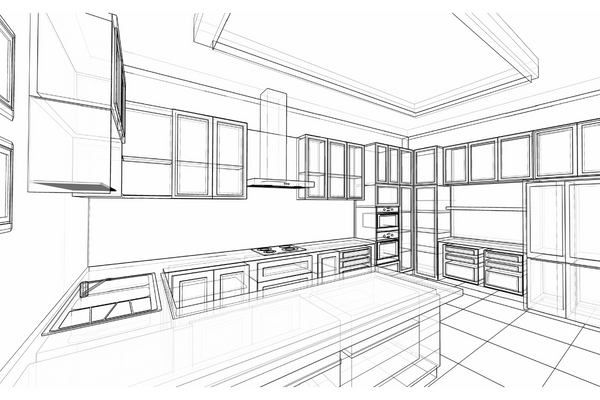 Hiring a Designer
The first step is getting a design retainer agreement signed, which outlines the scope of the project, determines the various contractors needed, and sets a timeline for completion. This is when you, as the homeowner, provide information about your kitchen style preferences, budget, and must-haves.
Planning Your Design
Next is the planning stage, where your designer or your design firm will measure the existing kitchen space and create a kitchen remodel design plan that meets your needs. A huge part of this planning stage includes developing an overall vision for your new kitchen as well as determining which elements should go into the space (i.e., kitchen cabinets, appliances, countertops). It also includes accessing the likes and dislikes of your current kitchen to know what storage solutions and amenities need to be included in your new kitchen remodel.
You'll also discuss any structural changes that need to be made, such as removing walls or increasing cabinet space. With this agreement in place, you and your designer can move forward with the project.
This step typically takes anywhere from one week to one month depending on how detailed your kitchen remodeling plans are. If the structural layout has to be changed, it could take longer as it requires more detail and permits.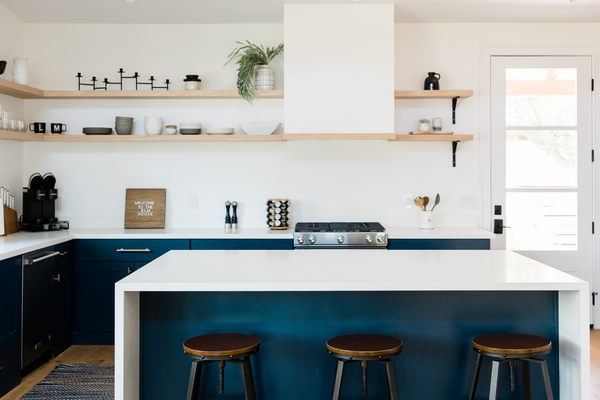 Design Phase and Layout Planning
Once the plan is complete, it's time to move on to the design phase. During this stage, you will work closely with professionals (e.g., a design firm, interior designers or architects) who will help you bring your vision to life by creating detailed drawings, perspectives, and renderings of your dream kitchen layout. This step usually takes two weeks to one month depending on how large and complex your project is.
Different plans are usually a part of the design of floor plans, including elevations, and electrical and plumbing layouts.
Materials Selection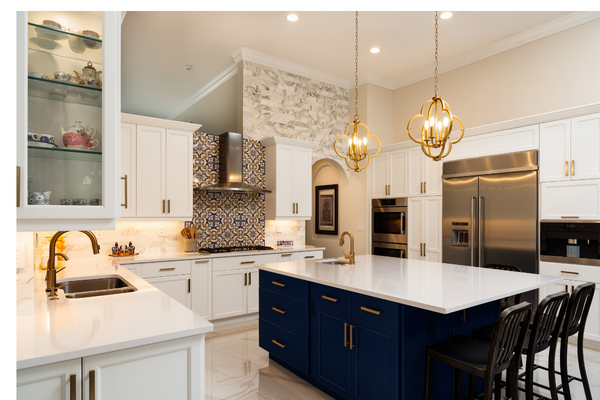 The next step is materials selection. This involves selecting all of the materials needed for the renovation such as cabinets, tile, countertops, flooring, backsplash, lighting, plumbing fixtures etc. Additionally, it calls for selecting appliances.
Usually the client and designer will visit different showrooms that specialize in particular products and materials. Typically, the designer has already narrowed their selections to make it easier for you to select from. Most homeowners take anywhere from two weeks to two months for this phase of the kitchen remodel design, depending on how decisive they are.
Now it's time to start construction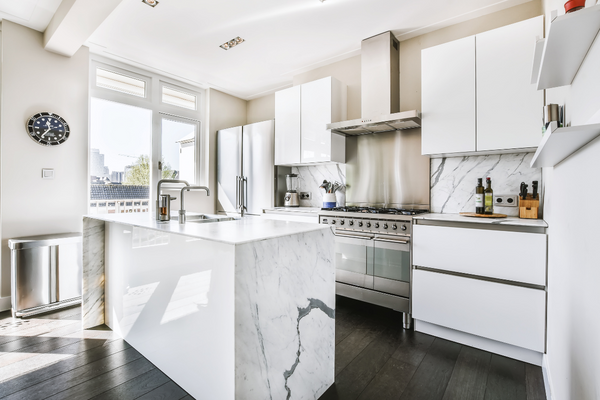 Finally, once all of the materials have been selected, it's time to order and install fixtures and wiring electrical outlets as well as assemble cabinetry, and install flooring and countertops. Depending on how large your project is and how many people are working on it at once (this step could take anywhere from one week up to several months.
Since you decided to do a design, the construction phase of the kitchen remodel should go smoothly for you since the number of changes that need to be made will be minimum. Designs also help save time for this very reason.
So How Long Does it Take?
In conclusion, designing a kitchen usually takes between 2 weeks and 2 months from beginning to end depending on what type of kitchen remodel you intend on doing and the size of your space; however there may be additional factors that could cause delays such as finding out a wall is a load bearing wall or slow bids. Regardless though – with proper planning – designing a beautiful kitchen that meets both form and function should be achievable within an appropriate timeframe so don't hesitate - get started on your new kitchen today!
Learn More About Kitchen Remodel Topics
If you're curious about how much a kitchen remodel takes costs or how to find the best kitchen remodelers near you, check out our blog. Of course, if you want to get started on your kitchen remodel with Alabama Construction Pros, feel free to get in touch with us.