Not sure if you should remodel your whole house or hire home builders in Montgomery, AL to build a new one?
Many homeowners face this decision, and it's not always an easy one to decide. Alabama Construction Pros is a licensed home builder in Montgomery, Alabama, and a remodeling general contractor. This makes us uniquely positioned to understand the pros and cons of both choices.
In this blog post, we'll explore the cost considerations of full house remodeling and building a new home. We hope this information helps you make the best choice for your financial goals and needs.
What Does a Whole House Renovation Consist of?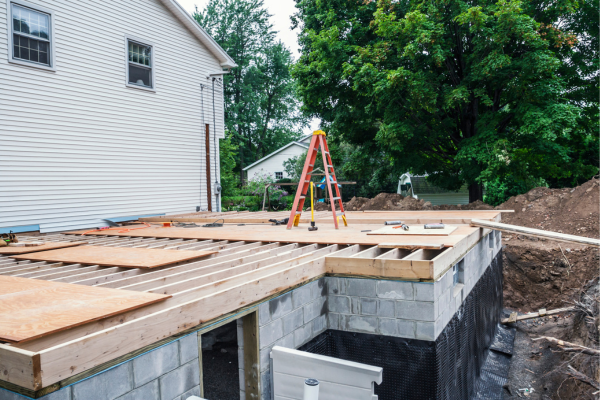 A full home renovation involves remodeling or updating most or all of a home's interior and exterior spaces. It goes beyond simple cosmetic upgrades and typically addresses structural, functional, and aesthetic improvements throughout the house. Here's a breakdown of what a whole house renovation may consist of:
Structural Changes: Whole home remodels can involve changing walls, rooms, layout, or adding levels/extensions to the house. You also sometimes have to gut a house completely.

Foundation and Roofing: Sometimes repairing or replacing the foundation and roof are crucial steps in ensuring the home's structural integrity.

Updating Plumbing and Electrical Systems: Updating or replacing plumbing and electrical systems to meet current building codes and safety standards. This may involve rewiring, replacing old pipes, and installing modern fixtures and appliances.

HVAC Systems: Upgrading or installing (HVAC) systems to improve energy efficiency and climate control throughout the house.

Insulation and Energy Efficiency: Improving insulation in walls, floors, and ceilings to enhance energy efficiency. This may also involve upgrading windows and doors to reduce heat loss.

Interior Walls and Ceilings: Adding or removing walls. This includes adding drywall.

Flooring: Installing new flooring materials such as hardwood, laminate, tile, or carpet throughout the home. This allows for cohesive design and may involve removing or repairing the existing subfloor.

Kitchen Remodel: Completely remodeling the kitchen, including replacing cabinets, countertops, appliances, and fixtures. This can also involve changing the kitchen layout for improved functionality.

Bathroom Remodel: Renovating all bathrooms in the house, and possibly changing the floor plan to optimize space.

Interior Finishes: Installing new trim, moldings, baseboards, and interior doors for a fresh, cohesive look. This step can significantly impact the overall aesthetic of the home.

Painting the interior and exterior.

Lighting and Electrical Fixtures: Upgrading lighting fixtures, switches, and outlets to enhance both aesthetics and functionality.
The Cost of Remodeling a Full House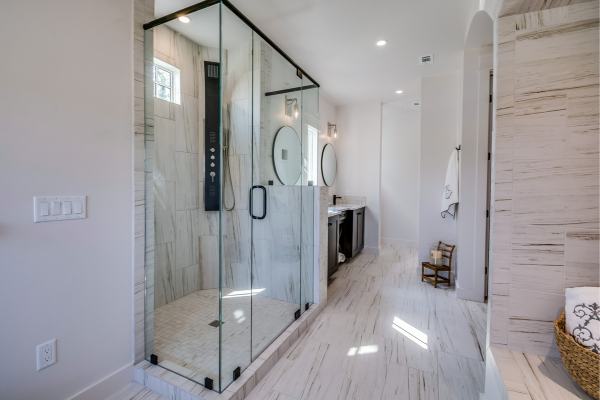 The highest ticket items in remodeling a full house are:
Kitchen Remodels
A mid-range kitchen remodel in Montgomery, AL is around $74,000. An upscale kitchen remodel costs a little over $147,000 on average.
Bathroom Remodels
A bathroom remodel in Montgomery, AL ranges from $25,000 to $75,000, depending on the size and finishes.
Additions
Additions in Montgomery, AL range from $54,000 for a bathroom addition, up to $305,000 for a primary suite addition.
These prices do not include any painting, HVAC, Plumbing or electrical throughout the house. So, if you're looking at adding a home addition and doing multiple bathroom remodels and a kitchen remodel, it may be cheaper to start over and build exactly what you want.
The Case for Remodeling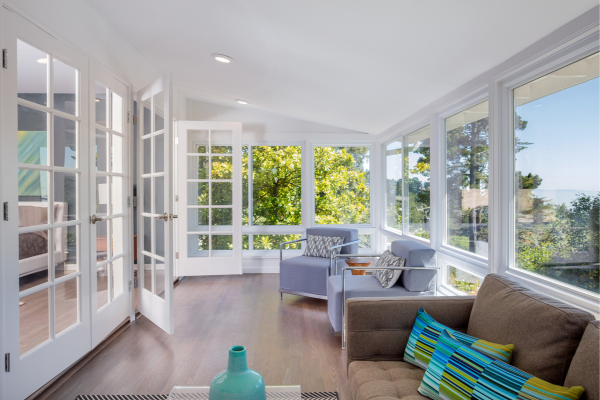 1. A Whole Home Renovation is Cheaper
When considering remodeling, the primary advantage is cost-efficiency. Renovating your existing home generally costs less than building a new one from the ground up. You already have the foundation, structure, and infrastructure in place, which can save you a significant amount of money.
This of course depends on location as well. Home remodeling in Montgomery AL and the surrounding areas are pretty average when compared with other parts of the nation. However, some places could be more expensive.
Labor costs for construction and remodeling vary by region and even within different areas of the same city or state. Areas with a higher cost of living, such as major metropolitan areas, tend to have higher labor rates. Skilled tradespeople, including carpenters, plumbers, electricians, and contractors, charge different rates based on local market conditions.
2. Home Remodeling Projects Help You Retain Equity
Home renovation projects allow you to preserve the equity you've built up in your current property. By enhancing your home's features, functionality, and aesthetics, you can increase its market value without starting from scratch. Depending on the project, this can be great if you live in a desirable neighborhood. The best home improvement projects that increase home equity are kitchen and bathroom remodels.
3. Eco-Friendly Option
Remodeling can also be a more environmentally friendly choice. Repurposing and upgrading existing materials can reduce the environmental impact compared to the resources required for new construction. Additionally, retrofitting your home with energy-efficient systems can lead to long-term cost savings on utility bills.
4. Preserve Sentimental Value
Many homeowners have strong emotional connections to their homes. Remodeling allows you to retain the sentimental value associated with your current residence while modernizing it to meet your changing needs.
How long does it take to remodel a house?
How long to renovate a house depends on your whole house remodeler's timeline and the square footage of the house. All these factors come together to determine the finish date. A wide range would be anywhere from three months to a year.
The Case for Building New
1. You Can Make it Exactly what You Want
Constructing a new house allows for maximum customization, which may not be possible through a complete home renovation. You can design every detail according to your lifestyle and aesthetic preferences.
Just meet with an architectural or interior design firm to get a custom plan made for you. You could also buy a stock plan online.
2. Energy Efficiency
New construction allows for the integration of the latest energy-efficient technologies, resulting in lower utility bills over time. Modern insulation, windows, and HVAC systems can significantly reduce your home's carbon footprint and operating costs.
3. Fewer Hidden Issues
When constructing something new, you are less likely to encounter the same issues as when remodeling. These issues may include old wiring or plumbing problems. This can save you both time and money in the long run.
4. Warranty and Reduced Maintenance
Newly constructed homes often come with warranties on major systems and components. This can provide peace of mind and reduce the immediate financial burden of unexpected repairs or replacements.
Choosing the Right Path
Ultimately, the decision between remodeling and building a new home depends on your specific circumstances and priorities. Consider the following questions to help you make an informed choice:
What's your budget? Remodeling is generally more budget-friendly, but new construction offers customization opportunities.

How important is customization to you? If you have a specific vision for your dream home, building new may be the better choice.

Do you want to preserve the character of your current home? Remodeling allows you to maintain the unique charm of your existing property.

Are you looking for long-term energy efficiency? New construction can incorporate the latest energy-efficient technologies.

Can you afford the potential hidden costs of remodeling? Be prepared for unexpected expenses that may arise during a renovation project.
If you're looking for home builder in Montgomery, Alabama or a Montgomery remodeling company please do not hesitate to get in touch with us.