Whether you are remodeling one room or your entire home, it's important to consider whether or not you should stay in your house during the process. While there can be advantages to staying in your house while it is being remodeled, there are also drawbacks that you need to consider before making any decisions. Let's look at some of the pros and cons of staying in your home while it is undergoing renovations.
Pros of Staying In Your Home During a Home Renovation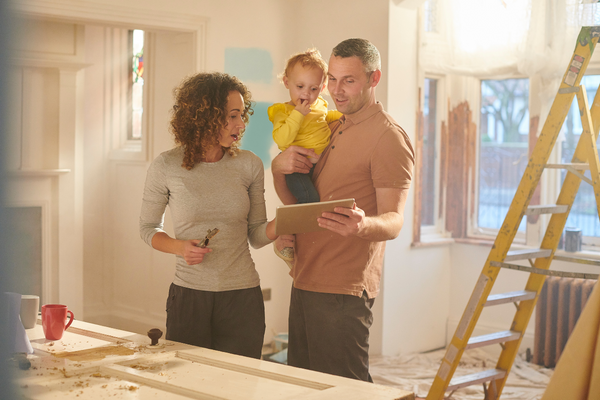 One of the main benefits of staying in your home during a renovation project is that you will have more control over the process. You will be able to monitor the progress on the job site and make sure that everything is going according to plan. Of course, there should be good communication between you and your contractor regardless, but being on-site is your best bet for catching mistakes. You will also be able to ask questions if anything isn't clear or if something does not seem right. Additionally, if any changes need to be made on-the-fly, you will be able to communicate those directly with the contractor.
Another advantage is that you will have less disruption in your life since you won't have to worry about packing up and moving into another residence while the project takes place. This can save money and time as well as reduce stress since you won't have to deal with finding another place for yourself and/or family members to stay during the remodeling project.
Cons of Staying In Your Home During a Remodel
While there are advantages to staying in your home during a remodel, there are also drawbacks that you should consider before committing yourself fully. For example, living in an environment where construction is taking place can create excessive dust and noise pollution which can make it difficult for those living in the home (especially children) to become comfortable enough for sleep or relaxation.
The presence of contractors and the construction crew coming through regularly may also prove problematic for some people who may feel uncomfortable having strangers around their house all day long.
Everything becomes a possible playground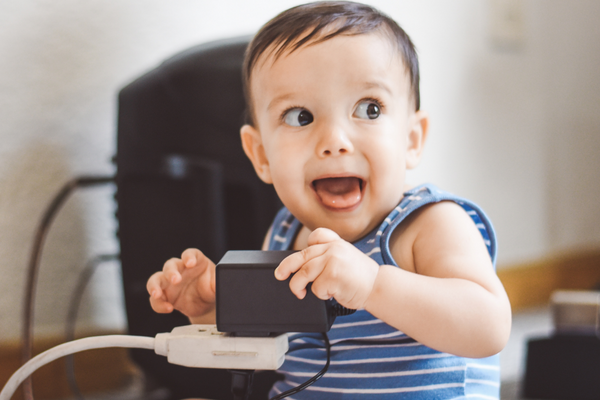 The risks of living in a house while it's being renovated are high for the safety of young kids. Without the proper precautions, airborne particles from re-painting and drywall work can affect their breathing, tools may be left out on the floor which creates a tripping hazard, and dust created by demolitions presents another issue.
All of this means that renovating a house while simultaneously living in it isn't something to take lightly. If you find yourself with no other choice after deciding to move forward with a renovation project, take great care in how you proceed. Covering furniture and vents, cleaning surfaces thoroughly at the end of each day, and paying special attention to how children interact with the worksite should all be mandatory requirements when attempting how to renovate while living in a house.
Staying in your home during a renovation project can save time and money as well as provide more control over what is happening; however, it can also be disruptive due to dust and noise pollution as well as having strangers around constantly throughout the project. Ultimately, whether or not staying in your home during a remodel makes sense comes down to personal preference – weigh out both pros and cons carefully before making any final decisions!
Tips on how to renovate a house while living in it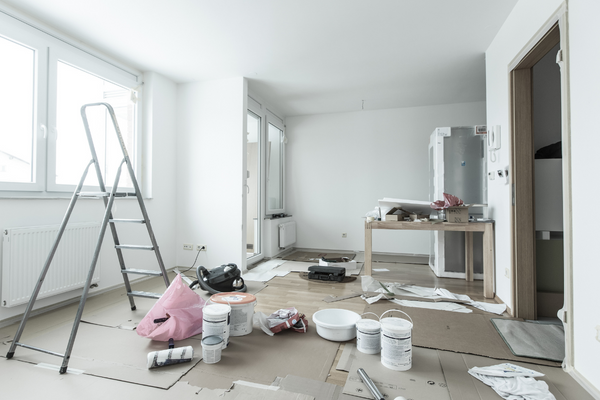 If you do decide to renovate your home while living in it, know that home renovations can be quite inconvenient, and living in your home while they are taking place requires some patience and a creative approach to making the most of the space you have. There are several things you can do to make sure your living space remains comfortable during the renovations.
First, designate a specific area for contractors and their equipment - removing these items from common areas like the kitchen or living room makes it easier to live in those spaces which will still remain functional.
Second, cover and protect any furniture that won't be removed during construction to ensure that it's not damaged.
Third, invest in high-quality air filters; dust and debris tend to accumulate rapidly in home renovations but with proper filtering systems, this problem is easily solved.
Fourth, have at least one room that's free and set apart from the hustle and bustle of construction work. I recommend it be the master bedroom, as this will allow you to retreat to a quiet sanctuary after long days of renovation.
Fifth, take regular breaks in places other than your home; it's important to get away from the environment and recharge so that you can come back with fresh energy and enthusiasm for the work at hand.
Finally, invest in comfortable noise-canceling headphones for times when noise levels indoors spike due to construction outside; this makes those moments far more bearable.
By following these tips, home renovation doesn't have to mean dismantling your entire home: with accommodations made here and there, living in your home can still be comfortable.
Find temporary housing options for your family during a house renovation
If you decide not to live in your home during the renovation it's important to consider the different temporary housing options available for the duration of the project. Perhaps the most comfortable choice is renting a furnished home or apartment in the same city, which allows the family to stay close and maintain most of their usual routines. Alternatively, an extended-stay hotel or motel may also be suitable.
Other accommodation possibilities include home exchanges with other families or relatives, camping/RVing locally, and subletting part of someone else's home. Depending on how long the home renovation project will take, homeowners may be able to make a clear-cut decision about which option makes the most sense for their family. Ultimately, there is sure to be a comfortable solution that fits everyone's needs during a home renovation.
Rent or buy or borrow an RV Home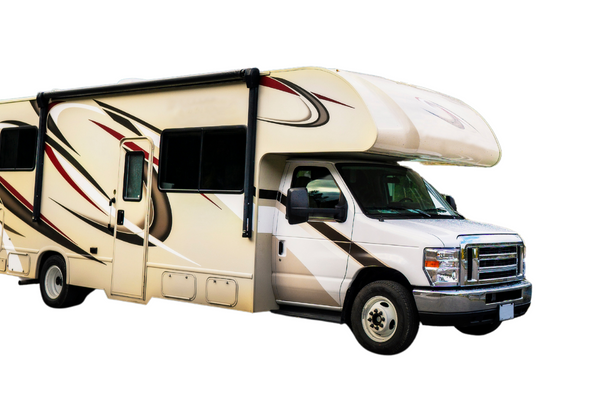 A home renovation can be a lengthy and tedious home improvement project. To make things easier, consider renting or buying an RV for the duration of the home renovation process for temporary housing. With an RV, you can enjoy all the comforts of home no matter where you are: parks, campgrounds, or even your driveway! Not only will this solution provide temporary shelter during your home remodel, but it will also allow you to explore the great outdoors while home improvements are being made.
With the right planning and preparation, renting or buying an RV while the home is being renovated can be both economical and convenient. You can also save money by possibly borrowing one from a friend for a couple of months.
Extended-stay hotels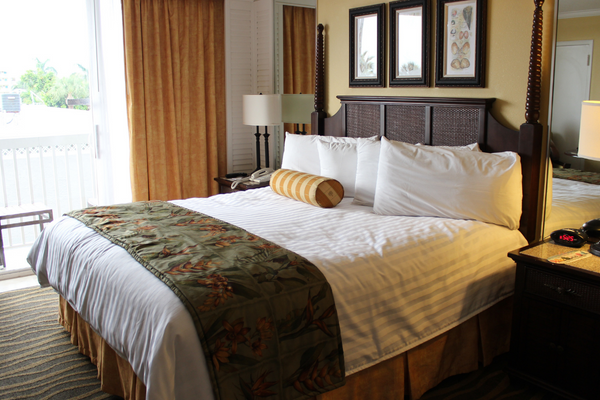 Spending weeks - or even months - away from home can be difficult during home renovations, however, extended-stay hotels can make the process much easier. Favorites such as home-cooked meals and cozy furniture often have to be left behind during home renovation, but not if you take them with you when you move into an extended stay.
Extended-stay hotels know how to make their guests comfortable with all the amenities like well-appointed living areas, fully-equipped kitchens, swimming pools, and guest laundry facilities. Even access to fitness centers in some places can bring a bit of home life along for the ride while home repairs are underway. With no long-term contract and plenty of amenities, staying in an extended stay might just be the perfect temporary home while your home renovation is underway.
Short-term rental apartment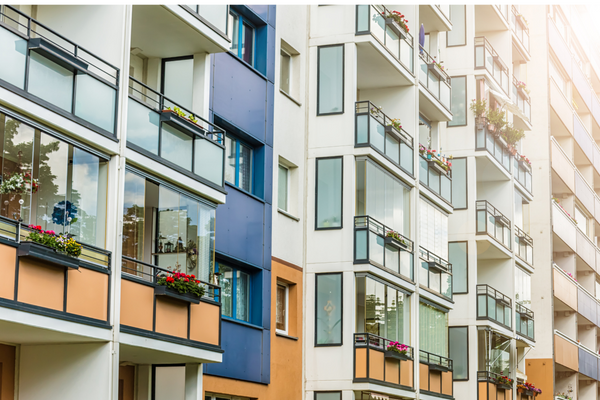 Going home and finding that your home is being renovated can be an extraordinarily disorienting experience. Fortunately, with the availability of short-term rental apartments, home renovation need not disrupt your entire living situation. Staying in a short-term apartment rental comes with many benefits - flexibility, convenience, and an opportunity to enjoy home-like amenities at an affordable price point.
Short-term rentals are often self-contained units located in desirable urban centers next to local restaurants and come fully equipped with necessary furnishings and appliances. The result is a smooth transition into home life while home renovations are being done and you will likely find yourself looking forward to returning home!
A friend or family member's house as temporary housing
Staying at the home of a friend or family member while your own house is being renovated can be a great way to take a break from the stresses of renovations. You'll get some much-needed space and privacy, as well as all the comforts of staying in someone else's home. Plus, since you're away from home and they may not be familiar with your routine, it can feel like a mini vacation!
Having access to laundry facilities and a Wi-Fi connection are just bonuses. It's important to remind yourself that although it may not be ideal, it's only temporary and that the renovations will eventually be worth the experience.
AirBNB/ Vrbo or other vacation house rentals
Vacation rental homes can be an excellent alternative accommodation for when renovations are underway on your property. Vacation rentals provide a comfortable and affordable way to stay within budget while still having all the amenities a homeowner would expect, including full kitchens and private bedrooms. They also usually come fully furnished. The cost of vacation rentals will depend on their size and location, but you can usually find something that fits your budget while getting away from the renovation process.
Not only is renting a vacation rental more convenient than staying with family or friends during this time, but it also allows renovators to properly plan out their vacation away from construction noise and chaos, ensuring that you get a good night's sleep. You don't have to choose a coastal beach vacation home to escape the construction zone, but you can also just choose something local.
With sites like Vrbo, Airbnb, and Hometogo, you're sure to find temporary housing to suit your needs.
If you want to support local businesses near you, you can also look up local vacation rental companies.
Corporate Housing as a temporary housing solution
Homeowners who want to save money while their home is being remodeled have the option of corporate housing. Corporate housing offers short-term furnished apartments perfect for people who are between homes, in transition, or simply need short-term accommodations. Unlike traditional hotels, corporate housing offers larger and more comfortable spaces. Additionally, corporate housing can often be rented for extended periods.
This makes corporate housing optimal for homeowners who are renovating their current residences and need a place to stay until the construction project is finished. By choosing corporate housing over other forms of temporary accommodation such as a standard hotel room, homeowners can make their home renovation process much easier by having ample space and reliable amenities at an affordable rate.
Here's a website that you can visit to find corporate temporary housing options near you.
You can also call apartment complexes near you and ask if they have corporate housing.
In conclusion, there are many options available to homeowners when it comes to finding temporary housing while their home is being renovated. Whether you choose an extended-stay hotel, short-term rental, a friend or family member's house, an AirBNB/ Vrbo vacation rental, or corporate housing, your comfort and convenience should be top priorities during this whole process.
If you want Alabama Construction Pros to be the renovation team that brings your vision to life, book your free initial consultation with us. We'd love to start a professional relationship with you. If you have any questions on the bathroom remodeling process, or how to find the best kitchen remodelers near you, check out our blog!