Adding a master suite addition to your home can be a great investment and add much-needed functionality to your home. However, Planning the ideal master suite addition requires careful consideration and thoughtful decision-making. Fortunately, you can break down this process into a few simple steps.
Step 1: Search for Master Bedroom Home Addition Ideas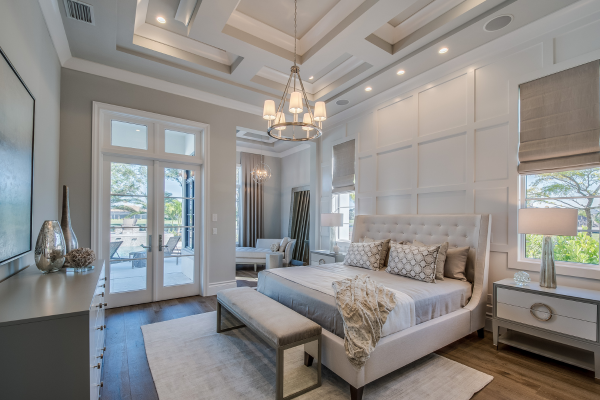 To begin, it is important to explore various bedroom addition ideas that align with your vision. Check Instagram, Pinterest, and magazines for ideas on what features you want in your master suite addition. Save them so that you can present them to whoever will be creating your bedroom addition plans. Some ideas to consider would be adding a bathroom, walk-in closet, or workspace if you work from home.
Step 2: Establish a Realistic Budget for Adding a Master Bedroom to a House
After collecting master bedroom home addition ideas, it's time to set a practical budget for the next step. Adding a main bedroom to your home is costly. Therefore, it is crucial to determine your budget beforehand.
Start by considering your financial situation and how much you can comfortably allocate towards this project. Take into account any existing savings or funds you have set aside specifically for home improvements. This is also when you should consider possible financing options.
Research the average cost of similar bedroom additions in your area to get an idea of the expenses involved. The bigger the master bedroom suite addition, the more expensive it will be because of the higher labor and material costs.
Once you have a comprehensive list, prioritize the items based on their importance to you. This will help you make informed decisions when making adjustments to your budget along the way. Remember, it's essential to be realistic and flexible with your budget to avoid any financial strain or disappointment.
By establishing a realistic budget, you can move forward confidently with your master bedroom addition project. With a clear vision and financial plan, you'll be closer to creating your dream master suite.
Step 3: Consult with Professionals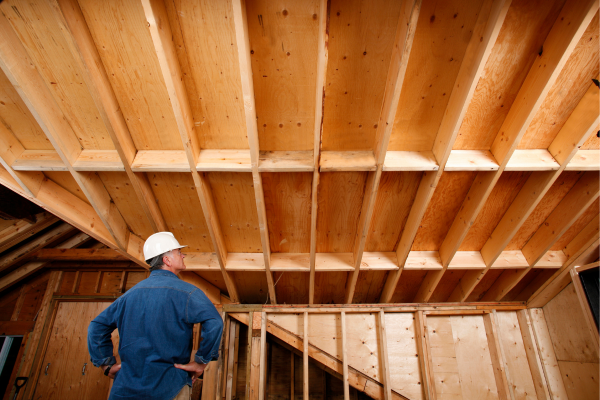 Consider consulting with a professional contractor or architect who specializes in home additions. They can provide valuable insights and estimates based on your specific requirements and budget. Their knowledge will help you understand costs and make informed decisions during the planning process.
These experts can help you save money while planning. They can also give you customized master bedroom addition plans based on your needs and master bedroom addition ideas.
Some construction companies like Alabama Construction Pros, offer design-build services to create master bedroom addition floor plans for you.
Adding a master suite is expensive. A detailed plan is important to avoid extra costs and delays. To learn more about our design-build services, get in touch with us.
Step 4: Find a General Contractor to Build the Master Suite Addition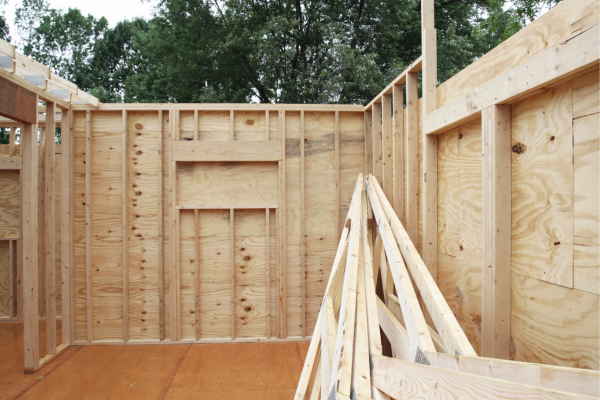 After receiving a master bed and bath addition plan from a professional, you must find general contractors to collaborate with. This is unless you have already utilized a design-build company for your plans.
To find a general contractor, just search "general contractor near me" on Google and check companies with positive reviews.
After making a list of possible contractors, it's crucial to research more to make sure they are suitable for your project. Start by checking their website to see if they have experience in building master bedroom additions. Look for photos of their previous work to get an idea of their style and quality.
Next, read through any customer reviews on their website or other online platforms. This will give you an insight into their reputation and how satisfied previous clients have been with their work. Pay attention to any recurring themes or concerns mentioned in the reviews.
Reach out to the contactors directly and set up a meeting. During the meetings, ask about their process, timeline, and pricing. It's important to have a clear understanding of what to expect before making a final decision.
Remember, communication is key when working with a general contractor. Make sure you feel comfortable discussing your ideas and concerns with them. A good contractor will listen to your needs and provide guidance throughout the project.
By researching and selecting the right contractor, you can guarantee a smooth and successful master bedroom addition project. Take your time, and find an experienced and reliable contractor who suits your needs. Don't rush the process.
Step 5: Pull Permits and Check with Your City
Your general contractor then will need to pull permits from the local building department. Make sure you follow the rules of your city. Check if you have enough space in your yard for a master bedroom and bathroom addition. By taking these steps, you can lay the foundation for a well-planned and functional master suite addition.
We hope that you found this article helpful. For more tips and processes on building an addition, check out our blog.