Taking on remodeling projects can be a costly endeavor, but also one that adds value to your home and increases its worth. If you're considering doing a whole home remodeling project, you may be wondering what the cost of such an undertaking will be. Generally speaking, the cost of a whole house remodel is highly variable, depending on the size of the home and the scope of work being done. Prices usually range from $100,000 to $200,000+. Let's take a look at some factors that impacts renovation costs.
Size of your Home
The size of your home plays a significant role in determining how much house renovation costs will be. Naturally, larger homes have more square footage to renovate, which means more materials and labor are needed for completion.
Home Layout
The layout of your home can also impact material costs; if there are any unusual angles or high ceilings, these can add associated costs as well. Furthermore, multiple stories and split levels add complexity and require more labor hours to complete construction tasks safely. All of these elements need to be taken into account when calculating home renovation costs.
Number and Types of Rooms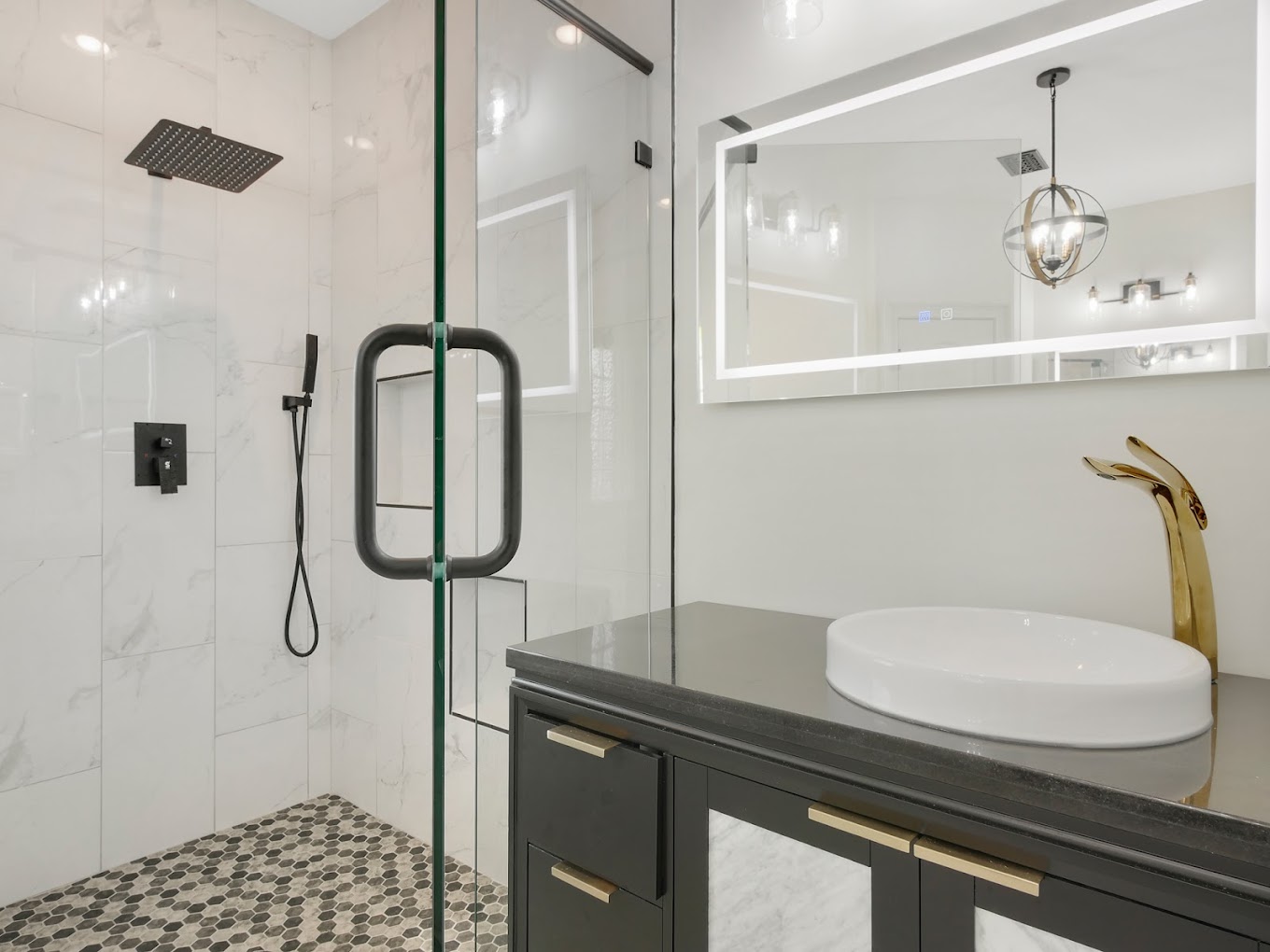 The number of rooms that need to be remodeled and the types of rooms being renovated also plays a large role in the renovation costs. For example, bathroom remodels generally require more plumbing work than other projects and can get costly if there are multiple bathrooms in the home.
Similarly, kitchens may require appliances or specialized cabinetry and countertops, which will also add to the cost of the renovation. Areas such as a basement or attic may require additional insulation or framing to make them livable, thus increasing the overall cost.
Bathrooms
Bathroom remodels are one of the most expensive projects when it comes to home renovation costs. Remodeling cost for small bathroom renovations can range from $15,000 for a small 40-square-foot bathroom to $60,000 for a 300-square-foot master suite, depending on the size, layout, and materials chosen for each space.
Additionally, several factors such as the age of the bathroom, whether any structural repairs are necessary, and the number of light fixtures being upgraded or replaced can also affect renovation costs to renovate a bathroom. To get an accurate sense of what your project may cost, it's aways a good idea to obtain a few cost estimates from local contractors who specialize in bathroom remodeling.
The good news is that bathroom remodels positively impact the resale value of your home. According to the 2019 Cost vs. Value Report, a mid-range bathroom remodel (which includes installing new fixtures, tilework, flooring, and more) adds an average of 80 percent return on investment (ROI).
Kitchens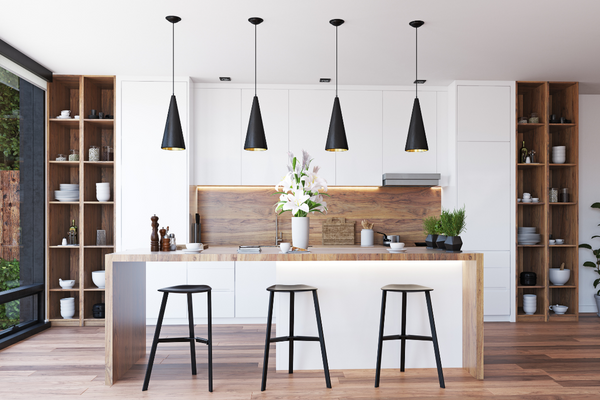 Everyone knows that kitchens have the greatest impact on the resale value of a home. However, a kitchen remodel is the most expensive remodeling project in a house renovation and can range from $40,000 up to $200,000.
This largely depends on if you're just freshening up your kitchen with just new backsplash, maybe new hardwood flooring or light fixtures vs. doing a major kitchen remodel moving walls and changing the layout. Kitchen cabinets also weigh heavily on the budget of kitchen remodel, especially if you order custom kitchen cabinets which can easily cost upwards of $30,000 or more.
Living Rooms
Living rooms usually just involve flooring and paint which is not expensive, however, if walls need to be moved or extra features, like a fireplace, need to be added, the actual project costs of the interior living room could increase.
Basement remodel
A basement remodel can range from $30,000 to $100,000 depending on the square foot and condition of the basement. If the basement remodels is large enough, it can even be turned into an additional living space that could include a kitchenette or bathroom however this will increase the cost of remodeling due to the extra electrical or plumbing work, materials, and building materials needed.
The extent of Work Needed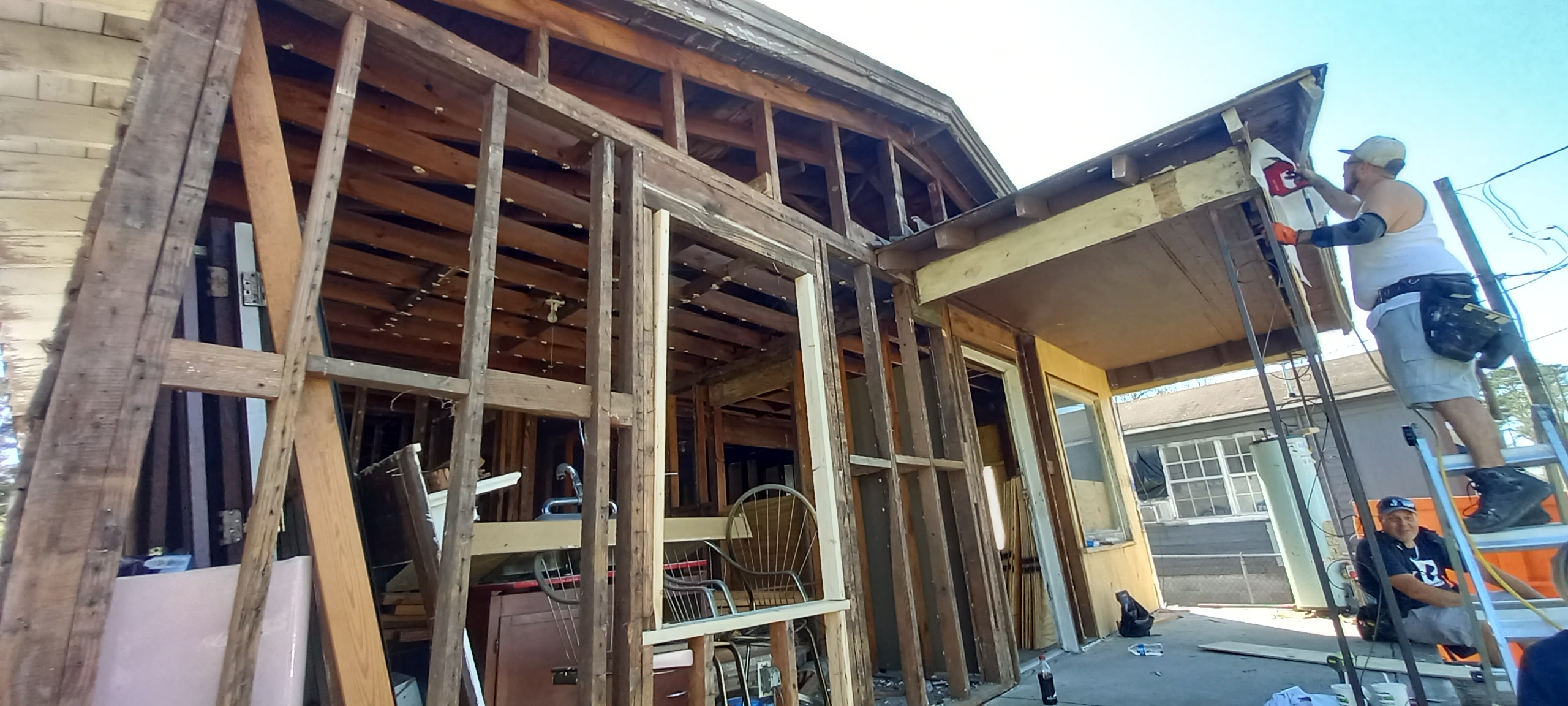 In addition to size, the extent of work needed is another major factor influencing renovation costs. Do you plan on changing out the flooring? Replacing siding? Adding new fixtures or cabinets? Any change you make requires time and resources that must be factored into the overall cost of a remodel job. Of course, renovating a home that sat abandoned for 20 years and has mold everywhere is going to cost a lot more to renovate than a home that is in good condition.
When talking with contractors about an estimate for your renovation project, ensure all aspects are included; then review each item before signing off on any agreement so that nothing gets left out during pricing negotiations. Your home renovation budget can go fast due to change orders that were not included in the total cost of the job upfront.
Home Age
When taking on a whole house renovation, one of the variable renovation costs to consider is a home's age. Older homes can often require more structural repair including rewiring electrical, replacing outdated plumbing systems, and in some cases even strengthening walls or foundations. Needing to replace the roof also raises the renovation costs. These components add extra cost to the whole house renovation process because of the time, supplies, and labor required.
It is important to consider the full house when pricing out a whole house renovation project since home age affects the materials required and labor needed. Depending on a home's current condition due to its age may also affect the amount you are looking to invest in renovations. Researching this ahead of time can help avoid going over budget when considering a home renovation project.
Complete home renovation costs by location
Location is an important factor to consider for whole house renovation costs. Generally speaking, homes located in rural and suburban areas tend to cost less to renovate than ones that lie in the hub of major cities. Labor costs are often higher if working with contractors or subcontractors within a big city, or even just closer to the city limits.
Furthermore, construction materials may be more expensive due to access and logistics issues; they may require trips across town and multiple time-consuming visits to stores which ultimately affect both budget and timeline. Ultimately, homeowners should consider their location when budgeting for a whole house renovation as the impact can often be larger than expected.
Exterior home remodel cost
When it comes to exterior whole-house renovation costs, the home's age, material quality, and condition all affect the renovation costs cost. Commonly replaced materials include siding, windows, roofing, decks and fences. If you are planning to keep some of these components in place while doing an exterior renovation on your house know that they will also affect costs. For example, a new siding job may require the removal and disposal of the existing material, while a new window installation will likely require additional carpentry or framing work.
Expenses can also vary depending on your choice of materials. Vinyl siding is an inexpensive material while brick is more expensive. All these factors must be taken into account before committing
Home Additions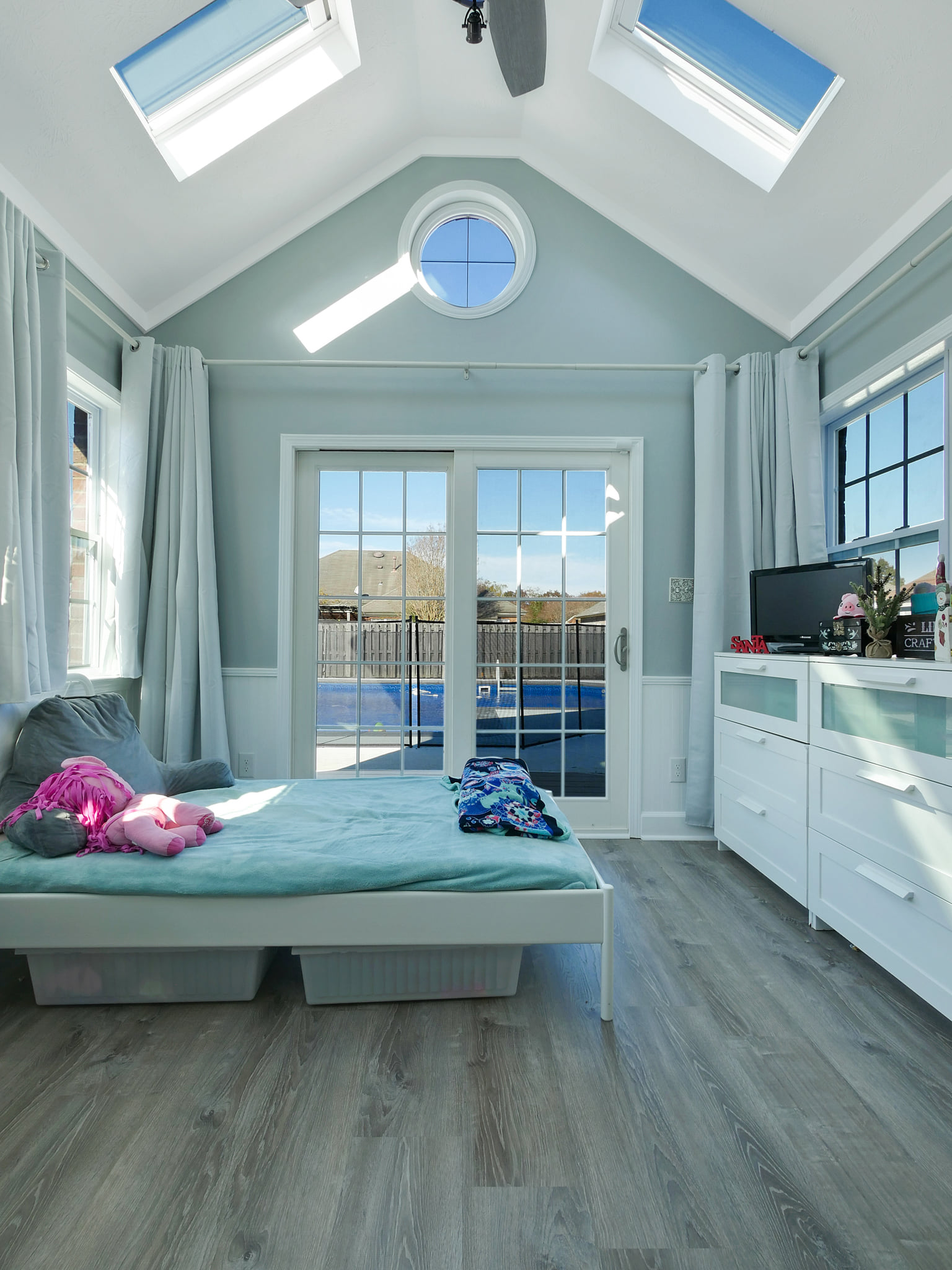 If you're planning on doing a home addition as a part of your whole house renovation costs, your budget is going to increase dramatically. Home additions are like $40,000 to $100,000 on their own So when you combine doing a home addition with a kitchen, and bathroom, you're already looking at over $100,000 for an average remodel cost.
Home remodeling permits
Unexpected costs often come up when dealing with local authorities regarding home renovation permits. Depending on the scope of your project, you may need to apply for a permit before beginning any renovation work. Obtaining the necessary documents can take time and cost money, so it's important to factor this in as part of your overall budget before starting construction.
Updating home appliances
Luxury appliances are often an expensive part of a whole house renovation. If you're looking to update your home appliances this might include replacing existing washers and dryers, refrigerators, dishwashers, ovens, and microwaves. You should factor in the cost for these items when making your budget for a whole house remodel as they can add significantly to the overall cost.
Labor Costs
Labor is one area where homeowners tend to spend quite a bit when doing renovations; after all, skilled tradespeople aren't cheap! As mentioned above, projects with complex layouts or special requests tend to incur higher labor costs than simpler tasks like painting walls or installing new flooring. Additionally, certain types of tradespeople (like electricians) will require specialized licensing for them to legally do the work required; this too can increase labor costs significantly. Make sure you factor in potential labor expenses when budgeting for your whole house remodel project.
Is it cheaper to buy a new house or renovate a house?
With the cost of real estate on the rise and renovations becoming more complex and costly, many people find themselves asking whether it is cheaper to buy a new house or renovate an older one. While buying a new house often means being able to customize it exactly how you want it, undertaking extensive renovations can unlock more value from an existing space than initially meets the eye. For those who are comfortable with taking on a few DIY projects, even small refinements like painting walls and replacing cabinetry can save money without having to invest in a whole new property. Ultimately, the decision between buying new or renovating comes down to personal preference and financial means.
Chances are, even if you buy a new house, it will still require some renovation to get it how you like it!
How can I save money on my whole house renovation costs?
Renovating your whole house can be expensive, but there are ways to save money while still getting the results you want. One way is to look for discounts and promotions anywhere you can find them - often these can range from sales on appliances and fixtures to free shipping offers. Try negotiating with contractors and vendors whenever possible. Finally, if it's practical for you, consider doing some of the work yourself - smaller tasks such as painting or tiling can be done without spending too much time or money if you have the necessary supplies.
Renovating an entire house can seem like an overwhelming task; however, by breaking down individual components like size, the extent of work needed, and labor costs, homeowners can get a better idea about what they're getting into financially before committing anything physical or financial resources towards such an endeavor. By understanding all aspects involved in doing a whole house renovation—including what goes into calculating total costs—you'll have greater peace of mind knowing that you've budgeted accordingly once everything is said and done!
To know more about the pricing of a full house remodel, take a look at our website pricing page. Of course, if you want us to handle your full house remodel, get in touch with us.